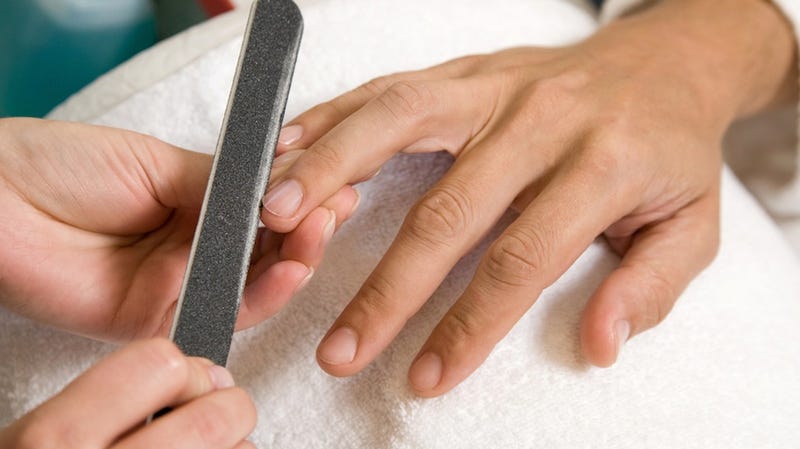 A nail salon in Philadelphia was robbed by a man who somehow thought it would be a nice idea to treat himself to a manicure first.
According to 6abc Action News, the suspect walked into the salon and asked for a mani. When his service was complete, he pulled out a sawed-off shotgun and demanded the salon workers give him cash. A surveillance video shows the man taking money from the employees while rummaging through their drawers. He eventually took off running.
Some criminal's motives can be so baffling. Why would the man stay and sit for a manicure, risking more of a chance to be identified? Maybe he just couldn't resist the feeling of soft cuticles. The suspect remains at large.
---
Contact the author at marie.lodi@jezebel.com.
Image via Shutterstock.