Gather round, ladies, because I'm about to lay some science on you. A recent study suggests that, wait for it, many men like having hot wives.
This urgent newsflash comes via the Huffington Post, which reports that researcher Andrea Meltzer, a psychologist at Southern Methodist University, rounded up over 450 newlywed couples. Each of 'em was rated by hotness (by a team of totally objective scientists, not a teen clique, for your information). Then, over the next four years, they were periodically asked to rate their satisfaction in marriage.
According to the resulting study published in the Journal of Personality and Social Psychology, Meltzer and her colleagues found that the impact of wives' beauty on husbands' happiness was "significantly stronger than the nonsignificant effect of husbands' attractiveness on wives' satisfaction." In other words, they concluded that, generally, dudes care whether their spouse is gorgeous and women mostly don't.
Cue media hand-wringing:
Says the Daily Mail: "Love? Trust? No, a GOOD-LOOKING wife makes for a happy marriage (according to men, at least…)." It's in all caps, so you know it's serious. The International Business Times went with "Love And Marriage: Wife's Attractiveness Essential, Study Says." Essential! "Study: Men With Attractive Wives More Satisfied In Marriage," says Houston's CBS affiliate, brows furrowed.
G/O Media may get a commission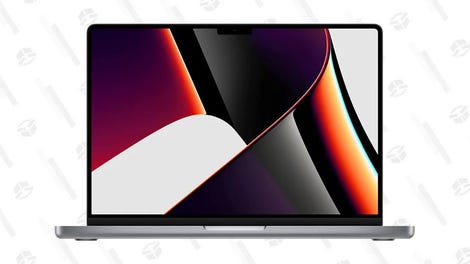 Save $300
2021 14" 1TB MacBook Pro
However, before you do anything drastic like run out and purchase Melissa Gorga's book, it's worth noting that this study only followed the lovebirds for four years. That seems pretty short-term when you consider marriage is supposed to last for decades, long after youthful looks have melted in a puddle of wrinkles.
Most likely, this study will primarily be cited by self-styled brotellectuals at college parties, as part of their attempts to neg naive sophomores into dates. They are best ignored.
Men With Attractive Wives Report Higher Levels Of Marital Satisfaction, New Study Finds [Huffington Post]
Image via Nina Buday/Shutterstock