A day after the Supreme Court preserved abortion rights by declaring Texas's HB2 unconstitutional, justices rejected two abortion-related bids from Mississippi and Wisconsin. In both cases, the states were seeking a ruling on their laws requiring that abortion doctors have admitting privileges at nearby hospitals. Yesterday, in what's surely a landmark ruling, the Supreme Court ruled that Texas's attempt to restrict abortion by requiring physicians to have admitting privileges (a process that's fraught with local politics and religion) constituted an "undue burden," and thus violated the mandates of previous case law.

Mississippi's law would have effectively closed the only remaining clinic in the state. In 2012 and again in 2013, a federal court issued a temporary injunction preventing the law from going into effect. In 2014, that injunction was upheld by the Fifth Circuit. Mississippi was asking the Supreme Court to reconsider the lower court's decision. Similarly, Wisconsin's law was struck down by the Seventh Circuit in 2015.

The Supreme Court's decision to reject Mississippi and Wisconsin's bids effectively eliminates those laws. In response, Reuters reports that Alabama's attorney general would discontinue his defense of the state's own "admitting privileges" law. A lawyer with the American Civil Liberties Union told Reuters that today's decision was just the start of what's sure to be continued efforts to repeal a host of abortion laws:
"States have passed more than 1,000 restrictions on a woman's ability to get an abortion. This means for many women the constitutional right to an abortion is still more theoretical than real and there is much more work to be done to ensure that every woman who needs an abortion can actually get one."
G/O Media may get a commission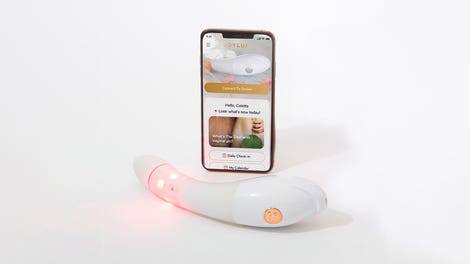 $50 Off
Joylux vFit Gold Device
In other encouraging news, the Supreme Court also refused to take a case challenging a Washington state rule which requires pharmacies to fill contraception prescriptions regardless of the religious objections of its owners. Justices Roberts, Alito and Thomas dissented from the refusal to hear that case.
Both decisions were hailed by women's groups. In a statement, NARAL President Ilyse Houge said that while the decision in Hellerstedt was a victory, that it was also "just the beginning of our fight." Houge emphasized the need to continue working against "unconstitutional abortion bans, insulting waiting periods and reckless efforts to defund Planned Parenthood."
Image via AP.