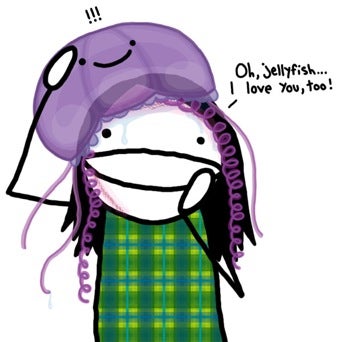 This weekend, we tried to get through Valentine's Day without looking like jerks, made our own Valentine's Day playlist, went to several fashion shows, and declared John Mayer to be the worst ex-boyfriend in the world.
As always, feel free to hang out here with your fellow commenters and fight the Sunday night blues. Let's keep it light and such. And don't forget, during the week, you can continue conversing with your fellow commenters in our #groupthink forum. In any case, I hope you have a nice night. Here's a song to get you started:



Thanks for another lovely weekend!
[Image via Natalie Dee.]