Every year, I begin summer with lots of grand plans for all the wonderful things I'm going to read outside in the perfectly burning sunshine, or perhaps inside during a picturesquely torrential thunderstorm. I imagine late nights with page turners and slow afternoons with thought-provoking tomes. But not long after July 4th, the mood shifts, and my reading becomes downright panicked: I'm grabbing books practically at random, with no thought to strategy, because it's the August reckoning and I can feel the end of summer approach. Essentially, I've gone into Supermarket Sweep mode, if there were a bookstore edition.

My friends, today I must sadly report that I have entered the frantic phase of summer reading.
Yes, I understand that this undermines the purpose of "reading for fun." I even understand that winter, the season I'm dreading, is probably a better time for reading, since I won't be dedicating large chunks of my weekends to the public pool. Nevertheless, I am caught in a spiral!

Before the panic fully set in, I dedicated three weeks or so to books loosely categorizable as media histories with some general luxe-watching throw in. This was very likely inspired by reading a bunch of Judith Krantz after her death in late June, which dovetailed with a longstanding fascination for the publishing business in the 1980s, the moment it shifted from a genteel gentleman's job to a cog in the international media conglomerate machine. Hence I read Thomas Maier's 1994 biography of Si Newhouse, who ran Conde Nast for decades, specifically for the bits about his acquisition of Random House during this period. It made a nice companion piece to Tina Brown's Vanity Fair Dairies, which I read last winter, because it is very critical of Newhouse and his empire but from outside the building, so to speak, as opposed to an insider's view.
From there I jumped to Julie Satow's The Plaza, a history of the famous hotel which is an important site and symbol for New York high society, especially in the 1980s, and then on to America's Reluctant Prince, a biography of John F. Kennedy Jr. by Steven M. Gillon, who is a scholar-in-residence at the History Channel and a friend of Kennedy. I read this one for work and didn't expect to enjoy it as much as I did, not being particularly enamored of the Kennedy mystique. But it provided a lot of insight into the dawn of celebrity culture and the rise of People magazine, which is a subject that I would absolutely love to read an entire book about.
G/O Media may get a commission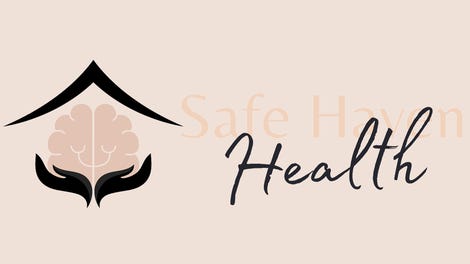 Addiction counseling
Safe Haven Health
The wonderful, magnificent culmination to this phase of my reading was Ladies Who Punch: The Explosive Inside Story of "The View," Ramin Setoodeh's history of the show. That title makes a big promise, and let me tell you what: it delivers. Setoodeh got the goods from seemingly all the major players, and it's the juiciest, most dramatic thing I've read in a long time. But lest you think this is just a chronicle of cat-fighting, the portrait that emerges is thorough and insightful about the business of daytime TV—which programs make it onto the air, which ones succeed, and why. It's also a fascinating look at an important chapter of daytime TV history. I for one hadn't realized that Rosie O'Donnell's talk show was basically proto Jimmy Fallon, a transitional moment away from the proudly trashy model of the Springer generation.
I finished Ladies Who Punch just as I was starting my vacation, a particularly dangerous time for those of us prone to slipping into a tizzy about reading. At this point, I just started grabbing anything that looked vacation-y, hoping to find the book that would magically unlock my stress cycle. I never quite found a fully transformative read, probably because books are wonderful but, sadly, not literally magic.
Inspired by the example of our deputy editor, Alexis Sobel Fitts, I am trying to find the perfect lightly cozy mystery for me. I'm not looking to go full "cat who runs a bakery attached to a used bookstore and also solves mysteries" here, but I'm looking in that general direction, preferably with a historical setting. I picked up Crocodile on the Sandbank, the first of the legendary Amelia Peabody books, about a bossy late-Victorian spinster who finds the three loves of her life (Egyptology, a specific grouchy archeologist, and solving mysteries) on a trip down the Nile. I enjoyed it, but Peabody is a first-person narrator who's written as a feminist but too frequently expresses the British imperial attitudes of her era toward Egypt and Egyptians—I'm just not sure I can hang with it for ten books. Somebody, please point me towards a Victorian-set gothic mystery series with a modern sensibility. (Maybe I'll try Sherry Thomas's Lady Sherlock series instead? Does it promise an eventual HEA? Please advise!)
In a similar spirit I finally read The Secret History of the Pink Carnation, which is a fascinating blend of mid 2000s chick lit with throwbacks like The Scarlet Pimpernel and Captain Blood. It is charming and perfect for summer reading, though unfortunately I picked it up at the stage of my life where I wondered whether maybe the ancien regime deserved quite so much defending. I am also getting back into fantasy novels, my primary genre as a kid but one from which I drifted away over the years. I reread Mary Robinette Kowal's Shades of Milk and Honey, which is basically "Jane Austen but if with magic" and totally, totally charming, and Diana Wynne Jones's adult fantasy caper set at a fantasy convention Deep Secret, which I still love, and I am gratefully taking suggestions for next steps. I also enjoyed Tessa Dare's latest warm, cinnamon-scented hug of a novel, The Wallflower Wager.
Time to start pivoting toward gloomy (but sexy, always sexy) fall reading. Sarah Waters is calling to me.