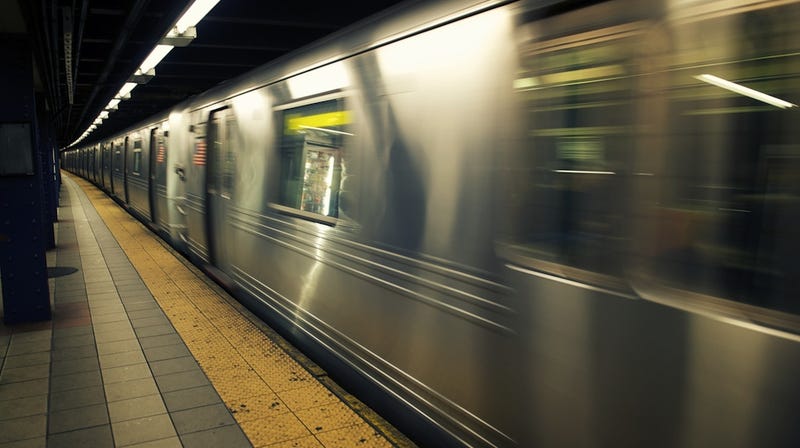 You may see some crazy inappropriate shit while riding the subway, but at least the ads won't pop anybody's monocle.
The New York Times takes a look at Outfront Media, the firm that's responsible for booking the ads upon which New Yorkers gaze blankly while commuting home at the end of the day. That means they're also charged with rejecting anything too overtly raunchy, like one recent submission from Dumbo Moving and Storage:
The company that sells subway ads recently objected to a picture of a pantsless woman with her legs wrapped around a shirtless man. The moving company behind the proposed ad promoted its efforts to protect personal property with the tagline, "Always have protection."

"I'm sorry, but it's too suggestive," a representative of the company, Outfront Media, wrote in an email last month rejecting the ad.
There's no bright line, though. Like so many things to do with sex, it's more art than science. For instance, the Times found another ad plastered across the F train which featured "an image of a movie poster depicting the face of a woman in the throes of ecstasy next to the caption, 'The heart wants, the flesh takes.'" Then there are the ads promoting condom use:
In another car, there were ads in English and Spanish for free "Kyng" size condoms from the city's health department, part of a continuing public service campaign to promote safe sex. Mr. Rachmany of Dumbo Moving argues that those ads are more explicit than his because they refer directly to sex.
But surely we can all agree that sex and moving boxes do not mix.
Photo via Shutterstock/Alessandro Colle.