Jacqueline Frances, aka Jacq the Stripper, is twirling around the pole. She is certainly dressed like a professional dancer in her powder blue bodysuit, enormous gold hoop earrings, and day-glo platform heels. Usually when she does this, she's making her living in front of a club full of male patrons. Tonight, she's hosting her own book launch party, and her audience is mostly queer women.
Jacq is onstage in the Jam Room of the Milk photography studios in Chelsea, where her wife Danielle Rafanan works as the bookings director. The lounge is designed like an illicit basement, with wainscoted walls and hot pepper string lights hanging from the low ceiling. I'm here, surrounded by babes dressed like Satanic Stevie Nicks groupies, to celebrate the release of Jacq's second book, Striptastic, a fully-illustrated coffee table book about, by, and for "dope-ass cunts who like money."
I was a fan of Jacq the Stripper's online comics before I became friends with Jacqueline the writer. Although I have never worked in a strip club, her illustrations spoke to me as a sex industry veteran. The entitled men she skewers — the hot young clients who think they're special, the pushy patrons who want to know "your real name," the room full of guys who claim they're "not like the other guys" — are characters that would inspire many sex workers to roll their eyes knowingly. Also, to be honest, I really really love watching strippers dance, and Jacq's zine How to be a Feminist in a Strip Club (recently renamed How To Not Be a Dick in a Strip Club) taught me a thing or two about reveling in my sleazy side while respecting the hard-working ladies on stage. (For example: "Ladies! Showing up to a strip club to dance is like going to a restaurant and bringing your own food: Just. Don't. Do It") So I was delighted that Jacq kept texting me, "Bring singles! Don't forget singles!" the week before her Striptastic party.
Striptastic is self-published and crowd-sourced. It began as a survey Jacq conducted of over three hundred strippers from around the world. They answered questions about everything from outfits to alcohol, cash to snacks, family to management. She then culled their hygiene tips and self-care regimens, as well as the most revealing microaggressions they suffer ("What's a nice girl like you doing in a place like this?"), transforming it all into an unprecedented look at modern sex work. Jacq's bubbly vulgar voice defines the project, but more as the emcee for a variety show where her global stripper community are the glittering stars.
G/O Media may get a commission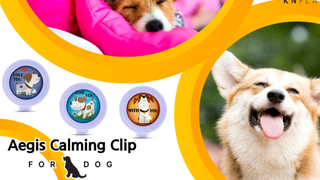 20% off
Aegis Calming Clip for Dogs
"Stripping is a fast business where you must be a self-starter to survive, so I just applied the same work ethic to my career as a storyteller," Jacq told me earlier in the week as she prepped her Kickstarter backer rewards by dutifully kissing each copy of the book with red lipstick before stuffing it in an envelope. "The DIY route is exhausting, but I'm uncompromising with what I have to say and how I'm going to say it, so it's the only way."
Striptastic begins like this: "If you're looking for a redemption narrative... you're fingering the wrong pages." This chipper disclaimer is followed by almost 200 pages of original comics, charts, portraits, and stories. Jacq's cartooning style is stark and sketchy, the kind of easy-to-scan-and-photocopy technique favored by zinesters and, increasingly, Tumblr artists. She is in many ways a 21st century Diane DiMassa, and Striptastic is to indignant strippers what Hothead Paisan was to angry dykes; a self-made platform for vulgar female self-expression.
Jacq critiques specific client behavior rather than demonizing all male sex work clients. She defies the stereotype of the catty stripper by portraying backstage encouragement, like these "pearls of wisdom for our baby stripper sisters" arranged in colorful oyster shells: "Your time is your labor. Look over your shoulder when you spread near a customer. If you can't do this job sober, you shouldn't be doing it at all. ALWAYS stand up for yourself. If there's any place to say anything you want to someone who's being rude, it's in a strip club."
The diverse stripper and patron characters in the book are very realistic, but not literal: my favorite part are the fantasy clap backs to the aforementioned microaggressions (e.g. "Looking for my father. Are you my father?").
"I know many of you are ethical strip club patrons," Jacq coos at the Milk crowd, assembled to celebrate her book but also to enjoy an-all-too-rare queer-woman-produced naked floor show. "But just in case, I'm gonna review the rules for you." We aren't allowed to touch, and when we entered the party we all signed a guestbook agreeing not to take a picture of any woman without her permission. Jacq has not only created a celebration of her project, but a pop-up feminist strip club, where women can celebrate and support one another. Having established consent, we are encouraged to vocalize our appreciation, be present, and thrill to the experience of giving our cash to women.
"What's one thing you can't do with your phone in your hand? MAKE IT RAIN!" Jacq bellows before introducing her first special guest.
The first dancer, a petite woman named Dahlia appears on stage. She's backed by DJ Kissey, who had been filling the room all night with a great variety of '90s bump and grind, from TLC to Garbage. Dahlia moves calmly, in no rush and with nothing to prove. Her ability to climb the pole and keep languid balance in her towering platform shoes invokes a page in Striptastic comparing strip clubs to churches: both are space for confession, congregation, and an opportunity to bow down before something powerful. In this case, that power is the pussy.
I sit on the champagne-and-Cheeto-dust sticky edge of the stage clutching my wad of singles. Every few seconds I pull one out to lovingly fold, then crinkle it. This is an excellent outlet for the rising sexual tension of watching the effortless booty clapping of a woman named Weed Slut. It's also the best technique for making an appreciative bill travel further, then flutter down nicely around the dancer. I've been to many strip clubs, but I've never been surrounded by so many other women cheering enthusiastically and respectfully as other women demonstrated so much agility and grace.
Sunny, a dancer from Barcelona, who is thick and strong with long brown hair, does a routine to an endless Led Zeppelin heavy psych blues jam. She is so mesmerizing that I pull out the cab fare I'd tucked away in my phone case, deciding I'm going to give her all my money and just take the damn bus home. I'm sure she is working very hard, but she makes it look like this is just how she hangs out. If it's been a second since you've given a bunch of money to strippers, it's a elating experience; it clears all my anxiety and depression right up.
Jacq's work, with its many images of women gleefully coveting money, has really taught me to embrace my love of cash. Every form of sex work has its own conventions around compensation: when I was a dominatrix, I expected tributes in discrete envelopes, and when I directed porn I cut checks for my performers as they got dressed after a shoot. Strippers experience payment in the most honest, analog way possible.
This love of giving cash directly to women is something I've learned in part from Jacq's comics. One of her panels shows a stripper with her leg up on a table counting stacks, proclaiming, "You say making it rain: I say investing in female entrepreneurs."
Watching the dancers surrounded by cash, I'm in awe of the fact that they experience the most granular levels of their rent, their groceries, and however else they choose to spend their earnings. As soon as their songs are over, they get to strut off stage to thunderous applause while their cash is frantically collected for them — by male studio employees on their hands and knees.
Backstage after the show, Jacq tells me that since it's her job to at least appear to pander to men, she is committed to making the rest of her work—the variety shows she hosts, the books she writes, the comics she posts online —for women, especially fellow queer sex workers. "When I'm running the rest of my hustles I have no time for cradling the fragile male ego," she says. "A lot of men's feelings get hurt when they see my work, but I don't care. Striptastic! is not for men. It's for us."
Striptastic! is currently available on Amazon.
---
Tina Horn produces and hosts the kinky slut podcast Why Are People Into That?!, and is the author of two nonfiction books, Love Not Given Lightly, and Sexting. Her writing has appeared on Vice, The Toast, The Rumpus, The Slutist, and The Establishment, and in the anthologies Girl Sex 101, Glitter & Grit, and Best Sex Writing 2015. She is a Lambda Literary Fellow and the recipient of two Feminist Porn Awards. TinaHorn.net / @TinaHornsAss.