The Foxy Lady strip club in Providence is holding its first-ever job fair this weekend to fill 30 positions due to increased demand during the state's mounting unemployment crisis. They just want to help!
With the state's unemployment rate topping 10 percent (making it the 3rd highest in the nation) and Providence's unemployment rate at 11.5 percent, club manager Bob Travisono feels like giving back to the community.

"So many people in Rhode Island have been hit hard by the economy that we wanted to do our part," he said, adding that he couldn't think of a better place than the Foxy Lady to find that ideal job.
In fact, he says, they're looking to hire "bartenders, waitresses, masseuses and strippers." (Can some one please tell me what legal services masseuses provide at strip clubs? Is this common?)
With the economy in such dire straits, apparently Providence-area men aren't taking my advice or keeping up with the trend to stay home and fuck themselves, they're heading out to drown their sorrows in bare breasts and watered-down drinks. I guess it's just another way in which the economic crisis is keeping more women employed than men — even in the sex industry. Yay us?
G/O Media may get a commission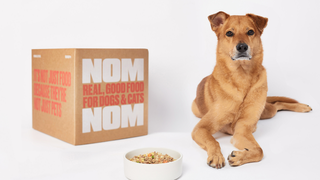 Strip Club Fair Offers Solution To Skimpy Job Market [CNN]
Earlier: During The Recession, Go F*** Yourself
Will The Recession Make Workplace Equity Better For Women?
Kinkonomics: Is Freelance Fetish Work A Good Way To Earn Extra Cash?