Following news of the weirdly boring/probably fake feud between Nicki Minaj and Mariah Carey, itinerant fortune teller Stevie Nicks decided she should probably jump in. NATURALLY. And her words for Minaj were not pretty.
Last season on "American Idol," Stevie Nicks was a coach for the contestants. But she says she's glad she's not involved this year, now that smack-talking Nicki Minaj is there. Weighing on the rapper's recent outburst against Carey, Nicks said, "How dare this little girl! … If I had been Mariah I would have walked over to Nicki and strangled her to death right there."

..."I would have killed her in front of all those people and had to go to jail for it," the former Fleetwood Mac star promised.
Stevie added that normally she would have just gone with a bat-bogey hex or a jelly-legs jinx, but unfortunately she had her wand confiscated by the Wizengamot for violating the International Statute of Secrecy. So, manual strangulation it was. Then she ran out of polyjuice potion and turned back into Professor Trelawney. The end. [TheDaily]
---
Brian Wilson says he's "bummed out" by Mike Love's weird "the Beach Boys are cancelled/no they're not" announcement kerfuffle:
"As far as I know I can't be fired - that wouldn't be cool," Wilson wrote in the Times. "The negativity surrounding all the comments bummed me out. What's confusing is that by Mike not wanting or letting Al, David and me tour with the band, it sort of feels like we're being fired."
G/O Media may get a commission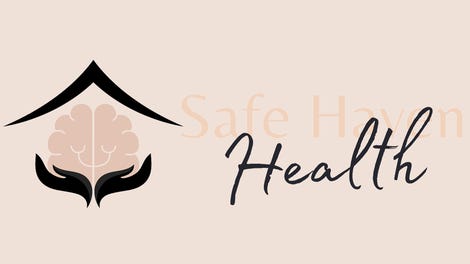 Addiction counseling
Safe Haven Health
Dude, seriously, do you have to bum out Brian Wilson, of all people? I feel like dude isn't exactly the most bum-out-resistant guy around, you know? [Yahoo!]
---
Kris Jenner might get her own daytime talk show, because, clearly, the world is lacking in both daytime talk shows and Kris Jenner talking in the daytime. Genius. Let's do this.
Jenner, a frequent guest of daytime talk shows and guest host for The Talk and Today, is in talks with Twentieth TV for her own series that could get a test run on Fox-owned stations as soon as the summer of 2013.

A rep for Twentieth TV declined to comment on whether the talk show is a go at this time but did add that "Kris Jenner sure would have a lot to talk about."
Five, you mean. She would have five things to talk about. Six if you count Rob, but no one EVER DOES. (Slow-motion single Rob-tear.) [HollywoodReporter]
---