Today I learned the first ever thing I've ever learned about Stedman, enigma, sit-in for Golden Globes cutaways, not Gayle, for all I know a hologram or perhaps a piece of wood under a transfiguration spell. Yes, he is a speaker, CEO, male, 67, height 6'7"–but who is Stedman deep down? Most importantly, what gets him off?
Now we know.
In answer to a fan question on Instagram during an O Magazine "Ask a Staffer" Q&A, Oprah described the perfect "date night" with Stedman. Are? you? ready? for? this????:

I am a really good cook. And the wonderful thing about Stedman is in all the years that I've been cooking for him...no matter what it is, even if it's a piece of toast–like the other day, I made an English muffin. And he was like, where did you get this English muffin? And I'm like, it's an English muffin! So he is delighted with everything I make, so my favorite date night is to make him black-eyed peas and cornbread as a surprise for dinner. And then honey, hush- that's all you need. Black-eyed peas and cornbread. That's it. Perfect date night. Me cooking and then...it's on.
In sum:
Stedman eats toast
Cornbread makes Stedman get "it" "on"

Stedman gets it on with Oprah
I will take what Oprah gives, and I will be grateful.
---
It's not surprising that prosecutors in the case against alleged sex slavery cult NXIVM will be looking through alleged leader Keith Raniere's correspondence and blackmail materials ("collateral") which kept victims from escaping. But god damn, he's awful (allegedly).

G/O Media may get a commission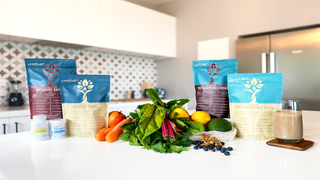 Based on a previous affidavit from an FBI special agent, discovery will likely find materials such as damaging stories victims told on video, 4AM text messages ordering slaves to perform planks and take cold showers, and, oh my god, a text Smallville actor and accused "madame"/conspirator in sex trafficking Allison Mack allegedly sent to Raniere of all of the slaves nude with his reply: "All mine? [devil emoji]". Intel from Raniere's Yahoo! inbox revealed that Raniere made a person believed to be Mack sign a life-wrecking contract which, among other things, orders her to give him her house and gave him a letter "addressed to social services alleging abuse to [Allison Mack's] nephews" if she does not comply with his orders. Defense is to remove identifying information about victims from the discovery materials.

Also looks like Megyn Kelly has another interview lined up.
---
Oh, Kevin Federline is still with us, fabulous. The Live-r of The Life ("The Life" being a mission to ruin Britney Spears's Life) is back for more child support, his semi-annual reminder that he's still here doing that. Oh well.
TMZ reports that he wants $60,000 up from the $20,000 monthly sum he receives from Britney Spears in child support for their two children, although he just got bottle service at a Vegas strip club which is not cheap, but he also guest DJ'ed there, so maybe he got a freebie or they just let Kevin press the buttons for a minute. Hmmmm.
After months of asking Federline to provide some accounting (as of March, TMZ reports that his lawyers "never gave a single example of the children's unmet needs") TMZ reports that Spears's father and conservator Jamie Spears "is agreeable" to increasing the payments by $10,000 mostly it seems to get rid of him.
---
Southern Charm's Kathryn Dennis claims to be "in talks" to be the next Bachelorette, though maybe good to rethink this one considering the trash in the contestant pool. [E! Online]
A baby. [E! Online]
Having "no moral conscience" is great for reality TV, host literally confirms. [Entertainment Weekly]
Need more royal wedding, hit me. [The Sun]