Following a wave of national outrage after ex-Stanford student Brock Turner was sentenced to a negligible six months in a county jail after being convicted of sexually assaulting a woman in 2015, the judge who sentenced him has been removed from an upcoming case involving a similar crime.

According to a BuzzFeed news exclusive, the Santa Clara County Office of the District Attorney affirmed on Tuesday, June 14 that Judge Aaron Persky will not preside over a case involving a woman who was allegedly sexually assaulted while under anesthesia, which is scheduled to have a preliminary hearing in the near future.
BuzzFeed reported that Persky's ability to remain objective and retain a level of fairness was called into question in the wake of the Turner case.
"This is a rare and carefully considered step for our office," district attorney Jeffrey Rosen said in an official statement on Tuesday. "In the future, we will evaluate each case on its own merits and decide if we should use our legal right to ask for another judge in order to protect public safety and pursue justice."
The decision was not made without consideration—as per guidelines held by the Californian judiciary system, Turner could have potentially served 14 years in a state prison. Instead, Persky gave him a six-month sentence due to his belief that the perpetrator expressed "genuine" remorse, stating that "you have to take the whole picture in terms of what impact imprisonment has on a specific individual's life."

G/O Media may get a commission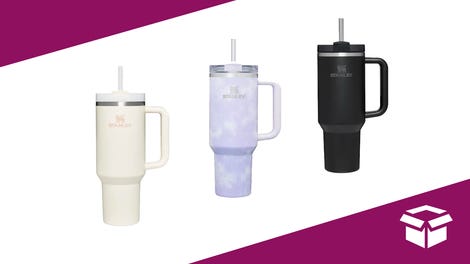 Up to 45% off
Stanley Cup Sale
As of now, the assailant is expected to serve half of that allotted time.
This isn't the first time Persky's ability to judge without bias has come into play. As my colleague Stassa Edwards reported, "as many as ten prospective jurors have refused to serve under Aaron Persky...in an unrelated case," a misdemeanor involving stolen property:
...one prospective juror stood up and said, "I can't believe what you did," referring to the six-month sentence Persky gave Turner after the ex-Stanford student was convicted of three felonies, including assault with the intent to commit rape. Another juror said, "I'm sorry, I can't be here."

[...]

Each time a juror refused, Persky said "I understand," thanked the juror and dismissed them.
---
Contact the author at jamie.reich@jezebel.com.

Image via Stanford University Department of Public Safety.