Meteorologists, soothsayers, haruspices, gypsies, and auguries everywhere are predicting that the end is really nigh this time for George Clooney and Stacy Keibler. Not like back in January when In Touch Weekly sounded a false alarm. This time, they're for real breaking up.
Maybe. The world's cynical celebrity prognosticators theorize that, with the end of award season, Clooney no longer requires an arm to grasp while traversing the red carpet and making everyone wonder whether he isn't really some kind of youth vampire, like a dude version of Elizabeth Báthory. Several sources (Italian poolboys, the gladiators George Clooney keeps for his own personal amusement, and Silvio Berlusconi) say that Stacy is starting to feel the dramatic age difference (she's 33 and Clooney is 51), and is not so thrilled with being locked up in Villa Clooney all summer. Sigh. [Celebitchy, Us]
---
Gasp! Walking Lifetime movie Lindsay Lohan has apparently refused, as in stomped her foot squarely on the ground and pouted, any sort of plea bargain in Lindsay and the Case of the Mysteriously Careening Porsche that would require her to go to rehab or serve jail time. Quoth an extremely judgy source:
Lindsay refuses to accept ANY deal that has any type of confinement as part of the deal. Someone with her criminal history is lucky to be offered such a great deal, but she just doesn't seem to understand that. Barring any last shred of common sense on Lindsay's part, this case is going to trial.
G/O Media may get a commission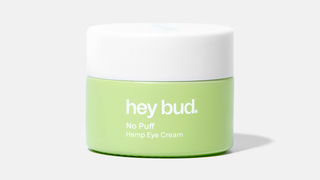 15% off
Hey Bud - No Puff Hemp Eye Cream
Has the window closed for Lindz to portray Nancy Drew on the big screen? What about on the small screen, like on Oxygen or something? [Radar]
---
According to the New York Post, Sofia Vergara and fiancé Nick Loeb are planning to have a baby via surrogate. The plan is still reportedly in its early stages, and one of Vergara's "very close" friends has been selected for the task. Says a blabbermouth close to the couple,
A procedure has taken place, and Sofia and Nick will find out in a few weeks if it was successful, if the surrogate is pregnant, and if they will become parents.
A surrogacy seems like it might have good fodder for Modern Family, but whatever — the world already has Baby Mama. [Page Six]
---
As rumors swirl faster than a soft-serve machine on the Atlantic City boardwalk that the upcoming nuptials of Miley Cyrus and Liam Hemsworth are on the verge of being cancelled, Miley went for a jaunt with a mysterious male companion (it's really just her friend Paul Khoury, but that's just a boring detail). Que scandal! Liam is rumored to have high-fived private parts with January Jones, who strangely neither confirmed nor denied rumors of an affair as she was being harangued by photographers in LAX. [X17, TMZ]
---