In an election that is way too important and way too close, Georgia gubenatorial candidate Stacey Abrams isn't giving up. With votes still being counted, she's not conceding—but she is anticipating a runoff.
The Democrat told her supporters around 2 a.m. on Wednesday morning that "Georgia still has a decision to make. If I wasn't your first choice, or if you didn't vote, you're going to have a chance to do a do-over."
According to NBC, under Georgia law, a runoff election must take place between the two top candidates in the event that no one obtains 50 percent of the popular vote. As of 7:20 a.m. this morning, with 99 percent of precincts reporting, Abrams had 48.6 percent (1,897,759 votes). Brian Kemp, the Republican candidate for governor who is currently secretary of state (an obvious conflict of interest, but who's counting) and integral in suppressing the votes of Black Georgians, has 50.4 percent (1,966,368 votes). Libertarian Party candidate Ted Metz had 0.9%, or 36,831 votes.
Election day was particularly nightmarish for voters in Georgia, where long lines, unreliable machines, and faulty power cords used for said machines added insult to injury in a state where voter suppression is undeniable. All told, 214 polling places—8 percent of the of the state's total polling places—have been shuttered in the last six years alone, and without federal oversight, under Kemp.
G/O Media may get a commission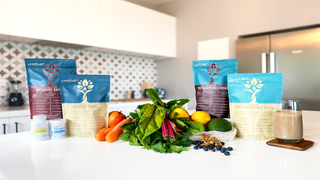 As Carol Anderson, a Professor of African American Studies at Emory University writes for the Atlantic, if he wins—which may very well be an inevitability—it's a victory "with an asterisk":
"The initial numbers for early voting in Georgia seemed like a victory—for democracy and, therefore, for Abrams, as the participation rate for those ages 19 to 28 increased by 476 percent from the 2014 midterms and as African American and Latino turnout in the state went up 165 and 571 percent, respectively.

In the end, it looks like Kemp won. It's impossible to know if his attempts to restrict the franchise are what pushed him over the line. But if the Georgia race had taken place in another country—say, the Republic of Georgia—U.S. media and the U.S. State Department would not have hesitated to question its legitimacy, if for no other reason than Kemp's dual roles as candidate and election overseer. Of course, there were other reasons. As of this morning, he led by about 75,000 votes; more than 85,000 registrations were canceled through August 1 of this year alone."
It's a bleak day in Georgia, but Abrams, at least, is holding on to hope.