On Wednesday, a realtor named Ashley Perkins told Fox News that Southern Charm star Thomas Ravenel assaulted her mother, Debbie Holloway Perkins in 2015. Perkins claims that in June, 2016 her mother signed a non-disclosure agreement and settled with Ravenel for $200,000.

Perkins told Fox News that Ravenel met her mother over Tinder in October 2015. After talking for a few months, the two decided to go on a date, during which the alleged assault took place (Ashley didn't witness the alleged assault but learned of it later from her mother).
"[My mother] told me that he grabbed her by the wrist and held her down. He then proceeded to pull his penis out," Perkins told Fox. "She said 'no' and then he shoved his fingers inside of her vagina and later her anal area." Perkins added that her mother opted not to report her experience because "he's a powerful man and we're just normal people."
Ravenel was South Carolina's state treasurer for a period of six months in 2007. His position came to an abrupt end after he was indicted on cocaine distribution charges and forced to resign. He was also sentenced to 10 months in prison for related charges in March 2008.
The assault allegedly took place at Ravenel's house. Ashley told People that as Ravenel was driving Debbie back home (at her request, according to Ashley's account), Ravenel admitted to being intoxicated. He also, "went off on her about how she wasn't his type, he just asked her out to, pardon, but, fuck her. He brought up how she was old."
G/O Media may get a commission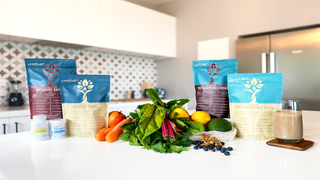 Ravenel's attorney, Richard P. Terbrusch told People in a statement, "My client enjoys a certain degree of fame and unfortunately has become—unfairly' a target for an individual who has, in my opinion, dubious motivations."