In 2006, four teachers and administrators at a South Korean school for the deaf were convicted of raping or sexually molesting at least eight students, ages 7 to 22. Due to the country's lenient sentencing for sexual abuse, only two of the four officials served jail time. The case received limited attention at the time, but a new film based on the story has helped to fuel the nation's growing outrage.
The New York Times reports that Dogani or The Crucible, which was released about a month ago, has now been seen by 4.4 million people, or nearly one in 10 South Koreans. The case could have been largely forgotten if it wasn't for a newspaper intern who blogged about the trial. After one official at the Inhwa School for the hearing impaired was sentenced to only a year in jail for raping a 13-year-old girl, a deaf man sitting in the courtroom screamed and tried desperately to express his anger through sign langage. Lee Ji-won wrote, "It was clear that the man was shouting, 'This is wrong! This is wrong!"' The blog inspired author Gong Ji-young to write a novel about the crimes committed at the school, and now the film based on the book has brought the story to an even larger audience.
As The Economist puts it, the response to the film has been "nothing short of earth-shaking." The film has inspired South Koreans to express their anger over a legal system that routinely allows those convicted of sex crimes to walk free. Six people were indicted in the Inhwa case, and two of the perpetrators went to jail for less than a year. Another two were given a suspended sentence, and the others were acquitted because the statute of limitations on sex crimes had passed. This disturbing outcome was typical, according to a report issued last year by South Korea's education ministry. Most teachers found guilty of sex crimes are sentenced to a salary cut and a short suspension.
The problem isn't limited to the education world. Sex offenders are regularly given only suspended sentences, fines, or probation. Only about 24% of those convicted of sex crimes serve any time in jail. The number is even more staggeringly low when you take into account that only about 6-8% of victims report sex crimes to police. These cases are only pursued if the victim wants to press charges, and in 2009 only 41% of reported sex crimes were prosecuted.
In the weeks since The Crucible was released, South Koreans have started petitions and protests and leaders are eager to show that they're responding to complaints. Two years ago, the law was changed to require that sex crimes involving minors be prosecuted, and now there's a move to include cases that involve the mentally or physically disabled. The government has also introduced a new bill that would impose harsher sentences on those who abuse the disabled, and expand the definition of abuse.
G/O Media may get a commission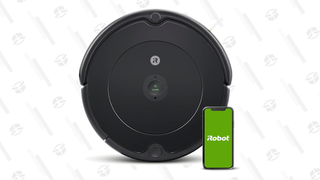 35% Off Black Friday Deal
iRobot Roomba 694 Robot Vacuum
Hwang Dong-hyeok, the film's director, says "I wanted to show that, although our society has developed a lot, barbarous things still happen." Sadly that's especially true when it comes to sex crimes, and not just in South Korea. It's inspiring to see that after years of victims being silenced in the country, the film has managed to bring the issue to the forefront and sparked a massive public outcry against these horrific crimes.
Film Underscores Koreans' Growing Anger Over Sex Crimes [NYT]
Silent For Too Long [Economist]