Leigh Anne Arthur, a high school teacher in Union County, South Carolina, says she was forced to resign after a student stole her phone and shared a nude photograph of her. According to Arthur, a 16-year-old boy took her phone while she was momentarily out of the classroom. The phone, which was sitting on Arthur's desk, contained a photograph which she'd taken for her husband as a Valentine's gift. The phone was passed to multiple students and the photograph was copied and shared throughout the school.
The New York Times reports that David Eubanks, the superintendent of the Union County School district, said Arthur was in large part to blame since she had allowed students to use her phone in the past. "It became a regular piece of equipment that they used in that classroom," Eubanks told the Times. "Knowing that, why did she put that photograph on that cellphone?"
On February 23, four days after Eubanks became aware of the incident, he gave Arthur the choice to resign or to face a "due process procedures." Eubanks insists that Arthur chose to resign her position, she claims that she was forced to resign. But needless to say, she is displeased with the insinuation that she's to blame. In an interview with local CBS affiliate WSPA, Arthur said, "The whole premise of my privacy being invaded his being ignored and that's what's wrong." WSPA reports:
"He opened up my gallery for my pictures and he found inappropriate pictures of myself and he took pictures from his cell phone of that and then he told the whole class that he would send them to whoever wanted them," says Arthur.

Arthur says the student warned her that something bad was coming.
"The student who actually took my phone and took pictures turned around and told me your day of reckoning is coming," says Arthur.
Arthur, who had been a teacher in the district for 13 years, has the support of students. An online petition that describes her as a "victim of a blatant attack of her privacy," has over 3,000 signatures.
G/O Media may get a commission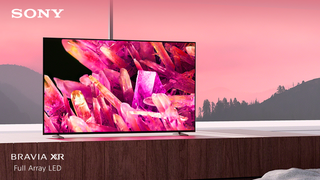 $400 off
Sony 55 Inch 4K Ultra HD TV X90K Series
In addition to losing her job, Arthur is also (unsurprisingly) being harassed. The Times reports that color copies of the photograph with a handwritten message were left in her mailbox. Arthur reported the incident to the police.

For their part, the Union County School district maintains that the subject of the photograph is not the problem, rather their objection is to Arthur's improper supervision of her private property. "It's going to affect the lives of several people, all because of her failure to properly supervise her class," Eubanks said.
---
Contact the author at stassa.edwards@jezebel.com.
Screenshot via WSPA.