Shoppers and voyeurs journeyed from across the country over the weekend to purge Grey Gardens of its every last drinking glass and cloth napkin, items that once belonged to the infamous "Big Edie" Bouvier Beale and her daughter, "Little Edie" Beale.

As relatives of Jacqueline Kennedy Onassis and subjects of the 1975 documentary named for the estate in which they lived, the Edies developed an obsessive following due to their bizarre, cloistered lives spent almost entirely in their ramshackle East Hampton home. This weekend, hundreds of visitors donned blue surgical booties and paraded through that home, eager to scoop up ephemera and check the place out for themselves. From Newsday:
Vito Brullo, 73, carried photos he took of the estate in the 1960s, when he also spent summers in the area. Brullo said he became fascinated by the Beale family and their "sad story."

"Curiosity would come up to the fact 'why is this house a shambles among these beautiful estates? Something must be wrong,' " Brullo said.

Inside the house, visitors took selfies, re-enacted scenes from the movies and tried to picture what had been in the rooms before they were emptied.
Big Edie died in 1977, and Little Edie sold the house in 1979 to Sally Quinn and her husband, the longtime Washington Post editor Ben Bradlee. The two restored the dilapidated mansion and remained its owners for several decades—until October, when it was sold to an undisclosed buyer.
G/O Media may get a commission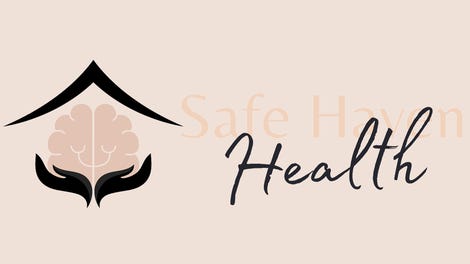 Addiction counseling
Safe Haven Health
Despite their long absence, much of the detritus that pervaded the Beales' lives remained on the premises. Bloomberg reports that drinking glasses went for $2 each, and that everything from wicker furniture to a silver handheld mirror seen in the documentary were scooped up as the weekend wore on. Susan Wexler, who managed the sale, told the outlet that items were priced from $1 to $795:
"There's a good deal of original stuff, plus a lot of possessions from Sally and Ben, too," said Wexler. Though the house is no longer for sale, she had flagged certain rooms for shoppers. "We indicate one room where the Beales stayed after they trashed the rest of the house," she said. "One room is reported to be haunted by the original owner and the sea captain lover of Big Edie."
Even if the sea captain opts not to stick around, the ghosts of the Beales' strange, sad lives will remain etched in the property for eternity. If you're very quiet, I can guarantee you'll still be able to hear Little Edie singing.