Danielle Staub, the "prostitution whore-ruh" who inspired some of the most intense and violent moments on Real Housewives of New Jersey, is coming back for the 8th season of the series...or so someone desperately wants you to think.

On Wednesday, US Weekly reported:
Two sources reveal in the new issue of Us Weekly that Teresa Giudice's former rival Danielle Staub will rejoin Bravo's The Real Housewives of New Jersey for the upcoming eighth season.
Bravo declines to comment on casting decisions, but, if I were to hazard a guess, it would be that the "sources" are more likely to be her ratty mob friend Danny ("A punk is a punk is a punk and the Manzos aresa punks!") and Danielle herself (because she literally cannot stop talking about it) and not Bravo executives or anyone with any real intel.
It's true that Danielle has reconnected with RHONJ's Teresa Giudice, a woman who once, on camera, literally threw a table at her (later, at the reunion, she nearly threw host Andy Cohen, as well). But apart from Teresa, the only RHONJ insider who is outwardly thirsting for the return of Danielle is Danielle.
G/O Media may get a commission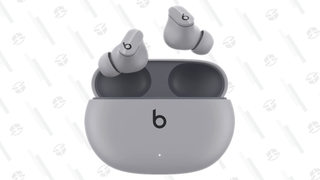 Her current Twitter timeline, for example, is almost exclusively RTs from fans begging her to come back and hints from her that she might.
That's a fuckin nuff.
The real question is not "is Danielle coming back to RHONJ," but rather SHOULD she come back to RHONJ. It's true that Danielle's two seasons on the show are among the most exciting and (dare I say) iconic—what with her clashes with Caroline Manzo, the yearly trauma of the Posche Fashion Show, and her fight with always-puzzling Kim G.—but that's the past. Now? The show is already weighed down with so much depressing crazy that it's unclear whether or not it needs more. (Besides, Danielle's daughter has gone on the record about how much her mother's participation in the series ruined her life.)
My inexpert opinion: Who cares about Danielle when we could be giving more screen time to RHONJ's one true star, Milania Giudice?