Three days after being found unconscious in a Nevada brothel, E! News is reporting Lamar Odom "appears to be on the road to recovery." Other outlets have published similarly optimistic stories, but E! has a few people who are relatively close to Odom on their payroll. So.
In the past few days, the news outlet has published a number of Lamar Odom exclusives, effectively acting as the PR team for the Kardashians—specifically his estranged wife Khloé. In an exclusive published Friday morning entitled "Lamar Odom Remains in a Coma but His Health Is Not Improving: What Are Doctors Telling Khloé Kardashian to Do?", they wrote:
As Lamar's friends and family have taken to social media to ask the world to pray for his speedy recovery, Khloé has remained publicly silent as she stands by the man she once called her "soul mate." Behind the scenes, she paid for Lamar's father, Joe Odom, and Lamar's kids, Destiny Odom and Lamar Odom Jr., to fly into town.
And later Friday, another post entitled "Lamar Odom Out of Coma, Breathing on His Own and Speaks to Khloé Kardashian" went live. In it, there's this exclusive piece of information:
On Friday, Odom opened his eyes, saw Khloé Kardashian, who has been by his bedside as he fights for his life, said, "Hey, baby," gave her a thumbs up and then went back to sleep, a source told E! News.
G/O Media may get a commission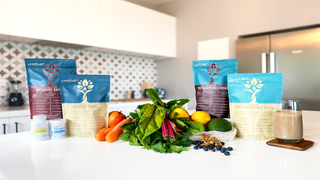 That Khloé hasn't spoken publicly about her husband is unsurprising, as she has plenty of more serious things to deal with at the hospital. But the thought that the network responsible for the Kardashians's fame appears to be receiving exclusive scoops from sources close to the family and publishing article after article about Odom's condition to their news site is just, oh, unpleasant?

I understand that people want to know about Odom. Plenty of websites are breathlessly covering his condition (I've written three posts about it, myself), but there's something about E!'s power to use the story of an unconscious, possibly dying man as a way of improving the reputation of its most lucrative property that feels like a 2015 YA novelization of Network.
A critically ill man's hour of need isn't the most pleasant time for cynicism, but when the most intimate details of his medical condition are being exclusively written by the network that is at least partly responsible for a significant chunk of his current fame (as well as a few of his major life decisions), it's hard not to question who is actually in charge of Odom's recovery narrative.
But at least he finally appears to be in better shape. That's all that really matters, I guess.
---
Contact the author at bobby@jezebel.com.
Images via E! / screengrab.