Fashion ceases for no man, even, and maybe especially, the signers of the Declaration of Independence. So while many in the US were enjoying holiday festivities, over at Paris Couture Week they were innovating new shit to put on our faces—for God and Countr(ies).

At Julien Fournie, eyelashes get a barbed wire fence in the form of fluffy extensions, which are doubly great because they say both "I don't really want to be talking to you right now" and look way easier to apply than eyelash extensions. There's also a caterpillar headpiece and THIS GENIUS GUY...
...which is like if Jesus's crown of thorns had VR installed.
G/O Media may get a commission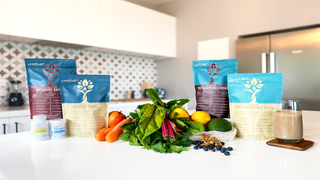 At Margiela, face accessories got futuristic and redeemed everyone who had to strap on headgear before bed at night when they were 14. A couple of of these look pretty versatile, like you could put the skullcap on your chin, too, while also emitting brainwaves back to basecamp on Themyscira. That pompom reverse-gimp mask is cool for those of us who always wanted a beard that could stab people.
Iris Van Herpen always has the most innovative show at Couture, and this time she ensconced model Soo Joo Park in a frame of wire bubbles, like a mermaid hiding behind a school of jellyfish.
Here's the whole look, framed by musicians playing underwater for a MOMA effect.

In the hattier arena, both Alexandre Vauthier (left) and Armani Privé were feeling the face-veil mood, though one is more Studio 54 while the other is "I'm sort-of mourning my 102-year-old billionaire husband." Idan Cohen decided that the look should be more about the Dutch Masters, if they like glitter more.
Jean-Paul Gauthier proposed gilded paint as an accessory to the eyes, less of a makeup and more of an appliqué in the style of tears. He also made the case for anyone who wants to wear a knit ski cap over their hijab looking extremely cool.
At Gyunel, princess gear took stalagmite form, while Lanyu translated Salome veils into gilded face waterfalls, mysterious but also a challenge.
Gyunel also lent new definition to the term "sculptural accessorizing." It's a bull market for my backpiece!
Maison Anggy Haif utilized raffia and feathers for pretty hats with fringe...
But it is Victor & Rolf who truly get us, recognizing that sometimes we're having a bad head day and just want to hide away from the world inside a custom-made puppet cocoon. Also, the film Frank.
Here's to a fruitful rest of the year of wearing shit on your face!