Nick Loeb, the ex-fiancé of Sofia Vergara, is not just an asshole for trying to take Vergara's fertilized eggs and impregnate someone else with them even though she didn't want him to, he's an asshole for writing horrible letters to her while they were still together.
Page Six reports the letter was submitted "by an attorney repping the embryos" (yes, that whole mess is still going on) "to show that the couple engaged in lengthy discussions about the embryos before their split." But what it also showed is that Loeb really and truly sucks.
Here's what he wrote Vergara in 2014:
"What I do not like and what I will not put up with anymore is the Spanish, and no I do not like hanging out with you when you speak in Spanish with others at the table... Not only is it rude and disrespectful, it is classless. And for you to then berate, embarrass and humiliate me in front of others when I ask you to stop is not happening anymore."
G/O Media may get a commission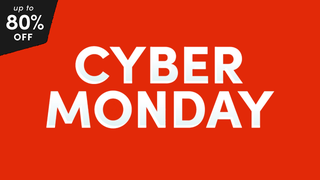 up to 80% off
Wayfair - Cyber Monday
First of all, it's not her problem that you decided to become engaged to a woman who's fluent in both Spanish and English without deciding to become conversational in the former yourself. Second of all, describing someone (especially your partner) as "classless" is a red fucking flag.
In the interest of hearing both sides, Loeb also claims Vergara once "[chased] him around the apartment [while] screaming for half an hour," but I sort of get the feeling that he deserved to be screamed at for at least twice that long?
The moral of this story is that their relationship was bad, he doesn't deserve those embryos, and Vergara is now happily married to Joe Manganiello, who (probably) loves it when she speaks Spanish.
[Page Six]
---
This is not the content I crave.

---