Yes, that headline is correct. Jacqueline Kent Cooke, the 29-year-old daughter of former Washington football team owner Jack Kent Cooke, pled guilty in court disorderly conduct, a plea bargain down from initial charges that she attacked a lawyer outside a New York restaurant with her glass purse, after telling his mother, "Hurry up, you Jew."
The above incident took place this past New Year's Eve, outside Caravaggio, a swanky Italian eatery on Manhattan's Upper East Side. Cooke—who Page Six so eloquently refers to as a "Jew-bashing socialite,"—was charged with assaulting Matthew Haberkorn, who had been leaving the restaurant with his 77-year-old mother. Cooke hurled the slur at elderly woman, and Haberkorn confronted her, whereupon she hit him with her $400 purse, an attack that left him with two lacerations.
Cooke claimed at the time that she was the victim, accusing Haberkorn of trying to push her boyfriend, that she had no idea the Haberkorns were Jewish and didn't accuse them of such, and that Haberkorn went after her because of her money. "He assumed I was a billionaire, which I'm not. I live on a budget like anyone else. I get a monthly allowance," she told the Washington Post. Yes, a monthly allowance. Like...anyone else. Yes.
Either way, Cooke took a plea deal that netted her only three days community service, though she'll still have to suffer a lifetime of Google results, so.
Update 11/18/19: This story has been updated to clarify that Ms. Cooke pled guilty to disorderly conduct. Ms. Cooke, through her attorney, sent us a copy of the transcript of her plea. We are publishing that transcript here, so readers can see that she pled guilty to disorderly conduct, which is not a crime but only a violation. Ms. Cooke waived a formal allocution, an exchange with the judge in which she could have clarified the basis for her plea. The article makes clear that Ms. Cooke denied having made any antisemitic statements.
G/O Media may get a commission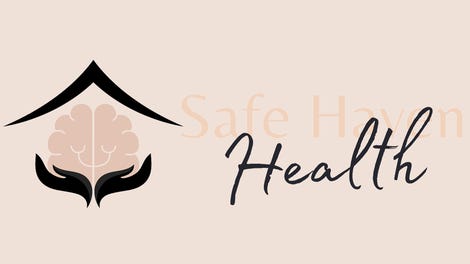 Addiction counseling
Safe Haven Health
Jacqueline Kent Cooke Plea Transcript by GMG Editorial on Scribd