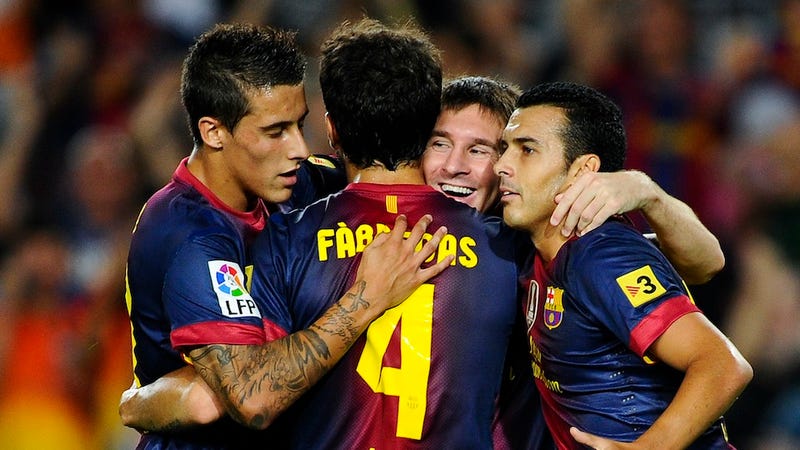 If you're a soccer (ugh, fine, football) fan, you'd be hard pressed to find a team bigger or more superstarry than FC Barcelona. But with great fame and power comes great ass ache, as Lionel Messi and his teammates can't seem to go anywhere without getting hounded for autographs and pictures. That's why they've asked their official airline to staff their official team flights with only female attendants — they're much less likely to be star struck autograph hounds than their male counterparts.
The request, which I admit at first glance I worried was based on something much less benign than just wanting to be left the hell alone, will be honored by Turkish Air, the official airline of the team. According to NPR's Peter Kenyon, the airline has already assembled a crew of 20 "handpicked" female crew members.
Sample interview question for would-be FC Barcelona Official Team Air Crewmembers: What do you think about soccer? Correct answer: I don't.
[NPR]