A scene in this summer's indie hit involves lesbian couple Julianne Moore and Annette Bening having sex while watching a tape of (just) men having sex. What's up with that?
In one of the movie's first scenes, Moore and Bening's characters cuddle up in their bed and one of them initiates sex by suggesting the two watch "the tape." "We haven't watched the tape in a while!" says the other and jumps up to put in the DVD. Cut to a few minutes later, where Moore is under the covers using a vibrator on Bening while, on the TV in front of them, two young, tanned, half-naked men prepare to have sex on a the hood of a car in what is clearly gay male porn. Like all of the sex scenes in The Kids Are Alright, this one is played for laughs when Moore accidentally hits the volume on the remote control, causing gay male porn sounds to resonate throughout the house.
When I saw this scene, I thought the use of male pornography by this lesbian couple was put there to be funny (it plays a role in another funny scene, later), to give the audience insight into this particular couple's shared quirks, and maybe to set the audience up for a movie that wasn't going to be what they would expect from a film about a lesbian couple. I also assumed that there had to be a pretty strong precedent for it in real life, and turns out there is. Lesbians getting off watching men have sex is, indeed, a Thing, at least according to Jacob Bernstein's reporting for The Daily Beast.
Bernstein talked to several lesbians (including no less an authority than the great New Yorker writer Ariel Levy), who explained the phenomenon as partially about a lack of satisfaction with girl-on-girl porn, which is usually made for straight men and usually involves straight women with fake boobs looking like they'd rather be anywhere else but hooking up with another woman.
But porn for lesbians does exist, so a dearth of demographically-appropriate entertainment can't be the entire reason for the phenomenon. In the movie, when confronted with their video tastes by their nosy teenage son, Bening's and Moore's characters fumble over an explanation but come up with the fakeness of straight porn and something about male genitalia being "external," making it a better visual experience. They don't really touch on the politics of porn and feminism, but one of Bernstein's sources does.
"Our feminism remains with us when we grab the remote," said Tristan Taormino, a sex educator and producer of erotica. "So when there's no women around, it… gives queer women the ability to get swept up in the action of the film without thinking, 'Who is this woman? Is she having a good time? Is she coerced?' With gay porn, for a second, we can go there and not think about politics and sexism… there's something about removing women from the equation that's freeing."

She added: "You don't have to want to have sex with a man to be attracted to masculinity in a specifically sexual context."
G/O Media may get a commission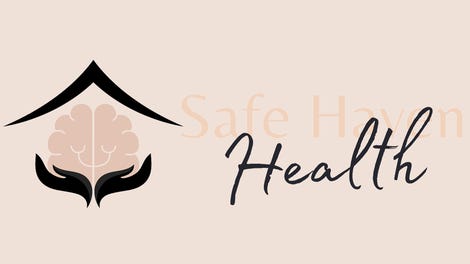 Addiction counseling
Safe Haven Health
All of these explanations are fascinating, but they also demonstrate how hard it is to explain why any one person is turned on by any one thing. In a movie that in other ways explores the fluidity of sexuality, "The Tape" might have been put in there to represent the mysteries of desire.
Or, you know, maybe just to be funny.
The Lesbians Who Love Male Gay Porn [The Daily Beast]