I am constantly hammering this point because it's true: British fashion right now is, on the whole, so much more creative and interesting than American fashion. That's certainly true on the runway, but it's also true on the red carpet, even moreso with musicians, because on the whole British women aren't as bananas about having STYLISTS as famous Americans are. And tonight at the Brit Awards—the UK's equivalent to the Grammys—attendees proved me right. (Yet again!) You definitely want to look at these outfits!
The most breathtaking looks: Marina and the Diamonds' Marina Diamantis hit the carpet in a classic, old-Hollywood glam—something we saw a lot at the Oscars, but because Marina is both a great dresser and more adventurous than 90 percent of Hollywood, she flipped it with sheer panels, almost-black lipstick and a to-die-for acid-green stole. This is how you modernize a classic look. Paloma Faith is wearing Armani Privé, and the way Faith wears it with that little bouffant, it matches her '60s-inspired soul music and comes off like a prom queen's delight.
Oh man, twigs. TWIGS! FKA Twigs has been swiftly elevated to pop music style icon—no one dresses like her, and while she'll wear labels here and there, a good selection of her looks are pulled from Found & Vision, her friend and stylist Karen Clarkson's vintage shop. This, though, is a beaded Alexander McQueen, and it was practically made for her. Cannot imagine anyone else looking better in it. On the other end of the spectrum, Jessie Ware's deep-V cocktail gown was perfectly sleek and classy in Marsala, which I am slowly coming around to.
G/O Media may get a commission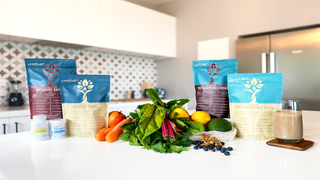 Here we have our girl, Charli XCX, doing a more "formal" gown than normal, yet it's still unusual and artful enough for her very specific wardrobe. The sullen pout she's giving—and that wine lipstick, yes—is a great reminder of '90s red carpet renegades like Rose McGowan and Winona Ryder, and '90s is always a little bit (or a lot) her steez.
The sleek white cape/croptop/long-hemmed trousers combo on Clean Bandits's Grace Chatto is perhaps theoretically too many trends at once, but the way it all drapes on her—and contrasts her super-shiny rose-gold dye job—is working. Also in pants zone, as always, is Janelle Monáe, in a quilted velvet suit aligned with her forever-black and white uniform, but also gives her a cool, goth, 1840s funeral director quality.
I love British girl group Little Mix's music, but one thing I might love more is that they don't try to wear matching outfits to everything. Most USA girl groups have been doing this since the Supremes and before, but not every body shape and skin tone works with every color. Little Mix knows this, they're just trying to get right. Jesy Nelson, far left, was especially doing the damn thing.
Cara Delavingne has been chattering about abandoning her career as a supermodel in favor of acting and music, and her classic British rock look read as much—it's been said before, and I'll say it again: she really is a successor to Kate Moss, sartorially speaking. I'm often confused by what Ellie Goulding is doing on the carpet, but this lacy evening gown works more than usual, and conjures the ethereal, lithe quality of her voice. Karlie Kloss and Lianne La Havas went for angelic white, too, but to varying effects. Kloss continues to bore with her fairly conservative style, while La Havas is about to be gobbled up by her oversized robe-jacket, shoe straps, and—coat strings?
Noomi Rapace is a classic example of Euro swag: the fit is wrong, the bare legs are slightly off, but she still looks just like, purposeful and cool. (And shiny!) Rae Morris has the right idea—the pants-length with the mirrored boots is especially great—but needed to do like Coco Chanel told us and ditch the belt. Simplify!
Rita Ora has spent too much time in Los Angeles because, while she looks absolutely stunning as ever, this glittery gown is too much Hollywood in a town—a Londontowne—that allows for infinite style leeway. Taylor Swift knew she could get away with a slightly more daring look than she ever has, so she wore custom Robert Cavalli, but as they say in the biz, I don't believe you, you need more people.
Sporty Spice and Baby Spice, everyone.
Couples looks were outrageously strong. Muz and Labrinth kept it classy and colorful in matchy his 'n' hers suits with playful accessories—it's all about her contrasting clutch, and with him you're tempted to focus on the hat but direct your eyes to the socks and rejoice. Lionel Richie and his date also went the suit route with perfect tailoring, while Josephine de La Baume and husband Mark Ronson went for subtle hue-matching, a glimmer in gold.
Also, boys happened! Orlando Bloom wore Dior Homme—so much goddamn Dior Homme—seriously, there are way too many conflicting textures happening here, what with the suit jacket, the denim shirt, the waxed denim jeans, the oddly out of place shoelaces to top it off. Remove one, repeat! Raleigh Ritchie (aka fine-ass Greyworm from Game of Thrones) wore a fairly standard suit but accessorized perfectly with a red skully and what looks like A PLASTIC SHARK AS A LAPEL PIN. GREYWORM, YOU'RE DOING IT ALL RIGHT. RJ Mitte (aka Walt Jr from Breaking Bad) has recently been breaking out as a DJ, and his ensemble is making me think he is DJ LARPing. Again, ditch one thing—the three-quarter-length jacket, probably—and come back. Finally, Russell Tovey (aka fine-ass Kevin from Looking and George from Being Human) is so, so cute in a totally weird shade of brown suit, cream shirt and—is that sushi on his tie? Oh god, he is so fucking cute.
Images via Getty