In Barbados, there's a property called the Cleland Plantation. These days it's a place for tourists to go horseback riding, but back in 1728, it was a prosperous sugar cane farm known for being a place of cruelty and brutality, where slaves were literally worked to death. It was owned by Abraham Cumberbatch, the great-great-great-great-great-grandfather of actor Benedict Cumberbatch, and remained in the family for about a hundred years.
As the Telegraph puts it:
The Cumberbatches are among many prominent British families who once built their wealth and standing on the slave trade.
They weren't just rich, according to a historian interviewed by the Daily Mail; sugar was the "engine" of the British economy and: "They were not just the wealthiest one per cent, but the one per cent of the one per cent."
The information about the Sherlock's stars ties to slavery has been floating around for a while. The New York Times reports:
In a 2007 interview, he said his mother had urged him not to use his real name professionally, fearing he could become a target for reparations suits by descendants of slaves.
G/O Media may get a commission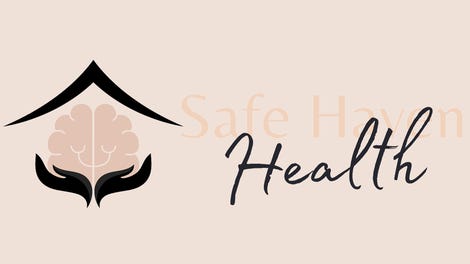 Addiction counseling
Safe Haven Health
But the revelation is being brought up again because in New York City, the new mayor, Bill de Blasio, has appointed a new commissioner of citywide administrative services, Stacey Cumberbatch. Her ancestors hail from the Caribbean, and she says she and Benedict Cumberbatch are indeed tied, through the slave trade. (In case you weren't aware, slaves were usually given the last names of their owners, read some Malcom X.)
The Daily Mail claims that the roles he has taken are his way of saying sorry:
His role as a slave owner in [12 Years A Slave], as well as his part as William Pitt the Younger in Amazing Grace, a movie about slavery abolitionist William Wilberforce, attest to his sense of shame. Indeed, he said at the time of making Amazing Grace that the role was a 'sort of apology' for his ancestry.
Does accepting millions of dollars for acting in films count as an apology? Should Benedict Cumberbatch, known more for being an intellectual heartthrob to his swooning fans, have to make some kind of public statement or grand act of contrition? Writing for The Guardian, Natalie Herman argues he should not:
The answer is not about being individually responsible, through our genes, but collectively accountable for the structural inequalities that have passed down through generations to shape today's world. It is one thing to be universalist, anti-racist and pro-human rights when looking back, but it takes a more reflexive attitude to history to account for the structure of the present through past wrongs, and our place within that historical context.
Herman believes it's not about whether Benedict Cumberbatch "should" make a statement or not, but about continued awareness about the pervasiveness of systematic inequality. Stacey Cumberbatch is doing well for herself, but obviously Benedict Cumberbatch — who has bristled about being branded "posh" — is afforded privileges due, in part, to generations of his family reaping rewards from free labor, from the slave trade, from using and abusing, black people. Their hands, their money, is red with the blood of slaves. The same can be said of many people in this country, in the UK, in France, in the Netherlands and beyond. My last name is of UK origin just like Stacey Cumberbatch's, for the same reason. Whether or not Benedict Cumberbatch personally makes a statement, it's important for us, collectively, to acknowledge the past, discuss it, be reminded of how we got to where we are now. Herman writes:
The real challenge is to recognise, and address, how much the privileges of the past continue to benefit some, and wrong others, today.
I'll agree with that. The discussing is important. The headlines are important. While Benedict Cumberbatch doesn't have to apologize or make a statement about the things his ancestors participated in, what serious harm would be done if he did? While riding high on the popularity of his TV show and his role in an Oscar-nominated film, releasing some kind of message of acknowledgment would keep the conversation alive.