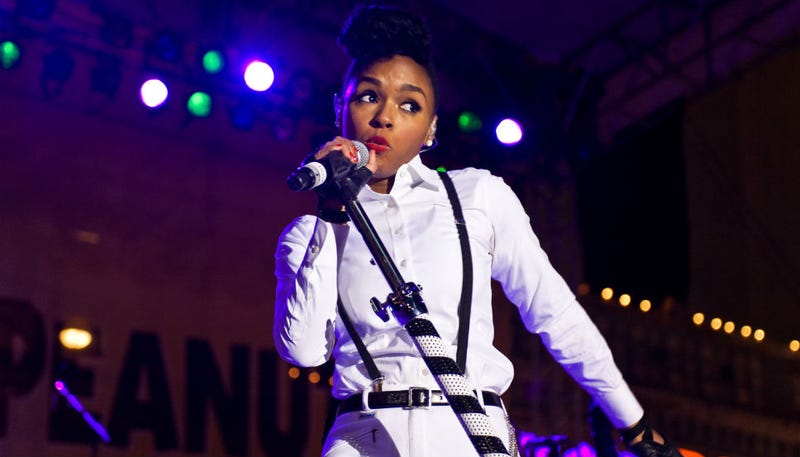 [ATLANTA, GA - JANUARY 01: Janelle Monae helps M&M's ring in the 'Year Of Peanut' at the 25th Annual Peach Drop on January 1, 2014 in Atlanta, Georgia. (Photo by Timothy Hiatt/Getty Images for M&M'S)]
So much flawless black and white. THE STRIPES. I love all of this, way too much.
And with that, we officially close out the Snap Judgements of fashions from 2013. I look forward to all the crazy, bizarre, beautiful, weird, fun outfits celebrities will wear in 2014. Your move, famous people!
Images via Getty Images