The second season of Showtime's SMILF is set to return in just over a month—and currently the show's creator, Frankie Shaw, is being investigated over allegations that she mishandled sex scenes, violated an actor's contract, denied writing credit to assistants, and separated writers on the show by race, per the Hollywood Reporter.
Shaw has been credited with creating a funny and sharp show about young single motherhood and lauded for having a diverse, woman-led staff. But anonymous sources told THR say they feared retaliation from Shaw for speaking out about their workplace conditions. "She uses this idea of being feminist and a progressive as camouflage," one employee said.
Samara Weaving, who plays the new girlfriend of the main character's baby's father, is reportedly leaving the show after alleging that Shaw violated her contract and mishandled a sex scene between Weaving and co-star Miguel Gomez. According to THR, Shaw pressured Weaving into doing a nude scene during the first season, allegedly "pull[ing] her into a trailer" and "yank[ing] off her own top." (Weaving had a no-nudity clause in her contract at the time.)
In the second season, Gomez and Weaving had to do a scene in which Gomez was nude and Weaving wore a t-shirt and underwear and reportedly expressed their concerns with director Cate Shortland; they decided to shoot the scene with a closed set and the outside monitors turned off.

But when Shaw, who was not present at the time said scene was being shot, found out the monitors were off, she allegedly "instructed that they be turned on"—and the actors' scene was broadcast on two screens to "more than a dozen staffers" in another room, according to THR.
G/O Media may get a commission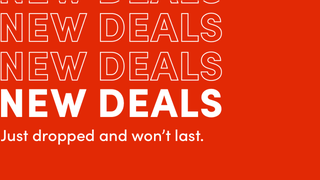 Up to 70% off
Wayfair - Cyber Week Deals
Weaving did not comment on the matter to THR, and Shaw responded in a statement:
"I work daily to create an environment in which everyone should feel safe, and in which I can continue to grow as a leader and manager. I am now and always have been open to hearing and addressing all concerns and issues that fall within my control. It pains me to learn that anyone felt uncomfortable on my set. I sincerely hope we can work together to resolve any and all issues, as I am committed to creating a workplace in which all people feel safe and heard."
Shaw is also accused of giving writing assignments to assistants and then denying them credit or compensation for their work. Additionally, "several sources" say writers of color were separated from white writers on set. Shaw's attorney said, "There was never an intention or desire to group the writers based on gender, race or sexual orientation, nor was that ever consciously done by anyone. Smaller 'breakout' groups are formed solely based on ability and the strengths of the individual writers."
Most of the black writers on the show did not comment to THR—although one black writer—who is a friend of Shaw's husband and not credited on the show—said that he worked there for three weeks and didn't think anything of being seated next to two black women writers during his time there.

ABC stated it was made aware of concerns on the show "after season two production wrapped, and we are investigating. We will take appropriate steps going forward if season three is ordered."