Getting bonuses for shopping is like eating cake for dinner and then having ice cream for dessert—indulgent, but totally deserved. When you add the Style Pack to your ZYNC from American ExpressSM Card, you can receive rewards for the purchases you make.
With the Style Pack, you can get:
- 2X Membership Rewards® points at major department stores and at Gilt Groupe.
- Special benefits at Gilt Groupe including a $25 credit and access to exclusive sales.
- Special benefits from Lucky magazine including savings for ZYNC Cardmembers, a 1-year subscription to the magazine and style advice from Alpha Shoppers.
Not so much a shopper, but a foodie? Or a backpacker? ZYNC Card offers a Pack for all your interests, whether you're into eating and drinking, traveling or even charitable causes. You choose how to spend your money and now you can choose how you're rewarded.
G/O Media may get a commission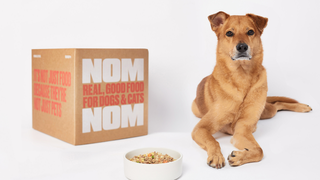 Start being rewarded for what you already love: Check out all of ZYNC from American Express' Pack options here and get the full ZYNC Card experience on Facebook.
Pack Terms apply. Visit americanexpress.com/packterms for full details.