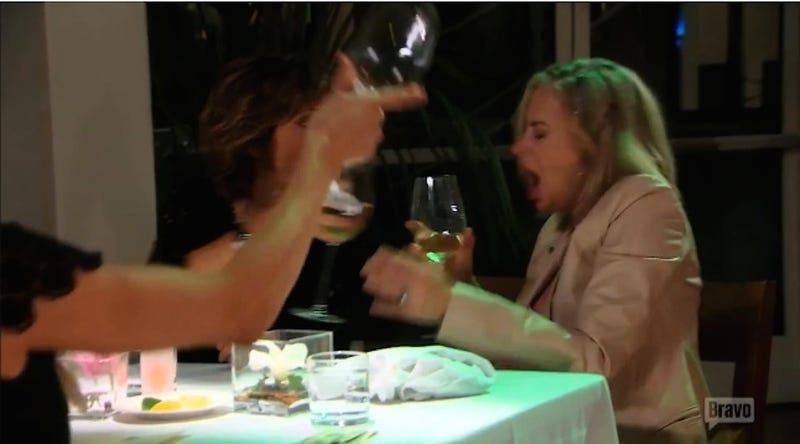 The long wait is over: the Real Housewives of Beverly Hills returns to television sets in a few short weeks and Bravo has just dropped the trailer, which features LISA RINNA and some other ladies too.
Despite gossip that Harry Hamlin was refusing to be on the show because he was worried about what it might do to his acting career, he makes a brief appearance at a dinner party. (In another scene, we hear Rinna scream, "Don't ever go after my fucking husband!") There's also some other stuff with new addition to the cast Eileen Davidson, Kyle's daughter being a brat, Brandi stirring up trouble and perhaps Yolanda's continued struggle with Lyme disease or something.
The Real Housewives of Beverly Hills premieres Tuesday November 18.