Long-term care insurance will soon become harder for everyone to find and afford, especially women, who have always paid less than men for life insurance but are the "disproportionate beneficiaries" of long-term care insurance because they outlast them and thus require more disability assistance. Read all about it in an extremely depressing New York Times article:
Companies like MetLife, Prudential Financial, Allianz and Berkshire Financial (a subsidiary of Guardian) have stopped selling new policies and are hiking premiums for the ones already in place - up 37 percent, by one estimate, in 2011. Insurers are increasing elimination periods - the period during which a beneficiary must cover his or her own costs - and reducing inflation protection to 3 percent from 5 percent, once customary. They are requiring home visits instead of phone interviews from new applicants, as well as blood tests and a thorough examination of their medical records.

But the change that has generated the most public attention is so-called gender-distinct pricing, a new strategy that will raise rates for single women by as much as 40 percent beginning in April. Genworth Financial, the nation's largest long-term care insurance provider with more than a million policy holders, is the first to win approval by state insurance commissions to raise rates for single women purchasing new policies. Women, most of them single by the time they reach advanced age, cost the company $2 of every $3 in benefits paid so far, according to Steve Zabel, Genworth's senior vice president for long-term care insurance.
Jesse Slome, executive director of the American Association for Long-Term Insurance, a trade group in Westlake Village, Calif, has warned women that "the window is closing" and that "now is the time to grab a policy while the price is still manageable."
(How many times is a woman told "the window is closing" throughout her life? Glad we can add "worrying about long-term health care" — if you weren't already — to the lady-specific stresspile that includes wrinkles, spinsterhood, and barren wombs. Christ.)
Slome said that long-term care "is truly a women's issue," but that it's disingenuous to blame the new policies on gender. He suggested blaming the Federal Reserve (for rising interest rates) instead. Good luck with that!
G/O Media may get a commission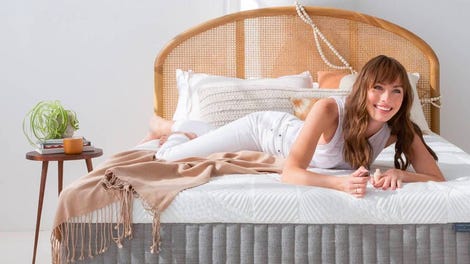 Sleep Sale
Sleep Sale - Brentwood Home
So what now? One expert suggested "careful and thorough budgeting," "focusing on wellness," and "proactive steps" to "research suitable places to live when home is no longer an option." We suggest winning the lottery and living forever.
[NYT]
Image via
hxdbzxy/Shutterstock.