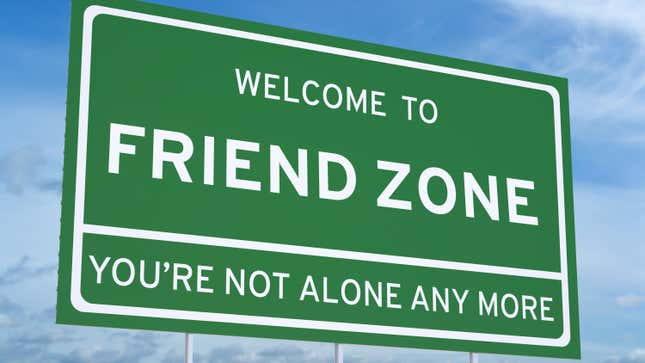 A man in Singapore identified as a "drone racing executive" has sued a woman for $2.3 million in damages for having friendzoned him, the Washington Post reported this week. Although, based on the lawsuit's varying revelations about the man's behaviors over the years since the two associates met in 2016, it doesn't sound like the woman even wanted to be friends with him at all.

There's Nothing More American Than Baseball & Begging Elected Officials to Care About Climate Change
The man, called K. Kawshigan in legal documents, is suing the unnamed woman for defamation in Singapore's High Court, and the case is set to be heard next week. Per his suit, the woman's romantic rejection caused him "sustained trauma" and inexplicably resulted in "reductions in his earning capacity." A previous suit he filed against the woman, thrown out last month, sought $17,000 in damages, claiming the woman had breached a "contract" between the two in which she offered to "[meet] up based on mutual availability, beyond coffee settings." The court cited Kawshigan's abuse of the legal process, and the case didn't move forward.
Per legal documents, Kawshigan and the woman met in "a social setting" in 2016, and as their friendship developed, by September 2020 the two had developed diametrically different understandings of the relationship: Kawshigan seemed to see it as a romantic relationship and the woman as "his closest friend," while the woman saw him as… uh, just a friend, to put it politely. When she asked to take a step back and spend less time together, Kawshigan refused to accept this and threatened to sue her for damages from "emotional distress and possible defamation," and also threatened to inflict "damages to her personal and professional endeavours."
While the woman told him she was "genuinely uncomfortable," per the Post, she agreed to go to counseling sessions with him in response to his threats. But within 1.5 years of appeasing Kawshigan, predictably enough, it became clear the sessions weren't going anywhere, as Kawshigan was simply "unable to accept her reasons for not wanting any relationship or association with him." Shortly after the woman obtained a restraining order against Kawshigan in 2022, his ongoing legal war on her began.
Based on all that, I can't imagine why any woman wouldn't be interested in spending time with him, romantically or otherwise. He seems like a real charmer.
Kawshigan's sense of entitlement to companionship from the woman takes a page directly from the burgeoning incel movement in Singapore and across East Asia. Just last summer, a Filipino lawmaker proposed a bill to impose an unspecified penalty for "ghosting," or abruptly ending communication with someone without explanation, often specifically in a romantic context. The bill isn't overtly gendered, but it would inevitably be weaponized by men who subscribe to incel beliefs about their entitlement to women's emotional labor and bodies.
It seems that we are witnessing a disturbing pattern in the validation of men's demands for female companionship—whether or not women want to provide it. These aggrieved men should consider just dating themselves for a while—you know, a nice bubble bath and a glass of wine, maybe. Or therapy!