Good news for those of you who've spent the last 15-years sitting on piles of Newsies fan fiction that you don't know what to do with (in other words, good news, me). Amazon is now launching a fan fiction platform that will allow you to publish and actually get paid for your work.
Writers may submit to Kindle Worlds, the online retailer's new digital fan fiction hub, and once approved, they will have their work published by Amazon Publishing. The company will cover the cost of royalties and writers will make a share of the profit. Works of over 10,000 words will yield 35% of net revenue and stories between 5,000 and 10,000 words will yield 20% of net revenue. They will retail on Kindle for 99 cents to $3.99.
From Amazon:
Get ready for Kindle Worlds, a place for you to publish fan fiction inspired by popular books, shows, movies, comics, music, and games. With Kindle Worlds, you can write new stories based on featured Worlds, engage an audience of readers, and earn royalties. Amazon Publishing has secured licenses from Warner Bros. for Gossip Girl, Pretty Little Liars, and The Vampire Diaries, with licenses for more Worlds on the way.
While I've been kicking around an idea for a fic about the secret lives of Elena Gilbert's countless leather jackets for some time now, Kindle Worlds' copyright limitations seem like they could be a major hinderance, especially when such a broad selection of fan fiction is available for free across the internet.
So how am I are you supposed to make money off your Spot Conlon/Jack Kelly slash fic featuring the two newsies spooning naked beneath a pile of papes after making sweet, earth shattering love (along to song!)? Sadly, sexually explicit content will never have its day in the Amazon sun even if the company does obtain the rights to whatever it is that you're writing porn about — Kindle Worlds will not be publishing mature fan fiction.
G/O Media may get a commission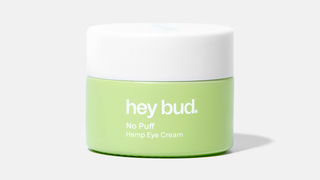 15% off
Hey Bud - No Puff Hemp Eye Cream
A word of warning for if you somehow manage to write fan fiction that doesn't include a scene where one character "spills their seed" into another: Amazon will own the copyright to any and all published text.
Amazon Introduces Fan Fiction Publishing Platform [Salon]
Image via AP.