Shuga Cain is a RuPaul's Drag Race anomaly: at 40, she's the oldest contestant on Season 11, but she's only been doing drag for two years, having ditched her corporate job in a blaze of glory to immerse herself full time in the nightlife of wigs, contouring, and sequins. In Drag Race's past, queens over 35 (or even 30, god love 'em) have seemed to struggle internally with their doyenne status on the show, as though drag is a young person's game and not a storied art form where Ru and Lady Bunny are in their late 50s and Bonnie Blake, pushing 91, isn't still out here working.
Shuga is different, though, maybe because she knows 40 is, good GOD people, not that old at all. "I've come into myself, I know who I am, and I'm confident in what I bring to the table," she tells me, after I suggest that being an older contestant is perhaps an advantage because she's shed the insecurities that often accompany youth. "I've had all these years to build all these incredible skills as a person, as an actor, and as an artist. I mean, it's still scary, and I still go through it. But like I feel like I'm better able to handle the stresses of what it is, and I know how to behave and how to act."
On Thursday night's Drag Race, Shuga came dangerously close to getting the chop—along with her entire main challenge team, when their competition entry was so bad Ru made the unprecedented decision to force six queens to lip sync for their lives at the same time. (The general travesty was that none of them knew anything at all about chosen challenge topic Mariah Carey, which seems both statistically impossible and, to me, profoundly sacrilege.) She escaped the final "sashay away," perhaps in part because of her runway look, a fringed-and-feathered leotard meant to honor her Apache and Salvadoran roots—a look that showcased both her look versatility and embrace of unexpected theatrics that are creative but not too outré.
Last week, when Shuga visited the Jezebel offices, she was glammed up in a sequin bodysuit that evoked Alexander McQueen's Spring 2010 collection and also complimented the gold sequined jacket and shoes of her "Biancé," Gilbert, who accompanied her. Though Drag Race is populated with queens who've auditioned multiple times—Season 11's Nina West, for instance, finally landed the show on her ninth—Shuga got there on her second try, practically unheard of especially for someone who hasn't been doing drag for an extended period of time. More fortuitously, she was accepted two weeks after quitting a high paying corporate job, a leap of faith that was mainly motivated because she could no longer take it. "I remember just being at this crossroads, like, I feel like I'm going to quit. And I talk to my boss, like, I can't do this. And I got a call [from Drag Race] literally a couple days later," she says.

G/O Media may get a commission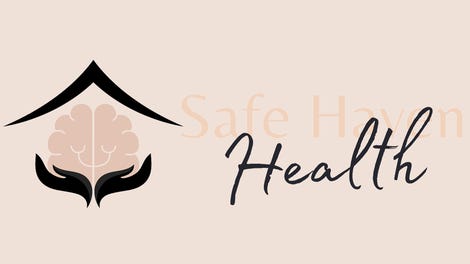 Addiction counseling
Safe Haven Health
For Shuga, delving full time into her art wasn't a total anomaly; her background is in acting and musical theater, and she was a singer before she was a drag performer. Born Jesus Martinez, New York-based queen incorporates a musicality to her performances, cutting together songs and clips so that each number verges on a skit and communicates a deeper theme. During a performance at the Jezebel office, she incorporated Liza Minelli's "New York, New York," with a Wanda Sykes bit about the city. On her YouTube channel, clips of her medleys touch on topics like unwanted hair-touching, discrimination against Latinas, and expressive self-worth; even beneath the sparkles and jokes, she has a warmth and depth that's easy to appreciate.
But then, maybe that's from her wisdom, which is not grizzled in the least. "I remember Ru saying, I'm the old queen, I'm old and she was like, You're not old, you're 40—your life is just about to start. And it just kind of smacked me in the face, like oh my god. My life is literally just starting. And I am 40. I may be the old lady of the group. But I have so much to bring and I have to bring it and I can't be afraid of it."