On Showtime's hit series The Affair, premiering October 4th for a second season, Dominic West plays Noah Solloway, a man who seems to have it all: Happily (and faithfully) married to his first love Helen (Maura Tierney) for seventeen years; four healthy children; financial stability; a newly published novel; and a noble (if underpaid) career as a high school English teacher. Despite a full house and nearly two decades of familiarity, he and Helen maintain an active sex life and seem to adore and respect one another.
Then he meets and commences an extramarital relationship with Alison (Ruth Wilson), a married woman, on a family vacation in Montauk, New York.
Viewers empathized with Alison because the affair seemed like a form of anesthetization in the wake of her young son's untimely death by drowning. In contrast, audiences and pundits had no sympathy for Noah. Many railed that he had no justifiable reason to break under the weight of an extramarital desire.
In a recent telephone interview, the Affair's co-creator, Sarah Treem laid out the reason she gave Alison a tearjerking backstory: "I was particularly worried Alison's character would be vilified because she's younger and a woman. And because Noah has four kids, I was concerned she'd be viewed as a home wrecker. So we very purposely created this narrative where she's in grief over her child in order to even the stakes a little bit. But it actually moved too much sympathy in her direction. Noah gets much more of people's ire."
The vitriol toward him poured down decisively: A writer for Slate dubbed him "Another male asshole." The Los Angeles Times' TV critic Glenn Whipp called him "a lying, cheating bastard." A Wrap critic pegged him "a rationalizing cad." The excess hate heaped on Noah and sympathy given to Alison inferred a lack of agency on her part and suggested she's not an equal co-conspirator.
The condemnation even extended to Treem. "There were a lot of comments about my naiveté," she said, "but I actually think it's the opposite. Affairs are much more common than we want to admit."
G/O Media may get a commission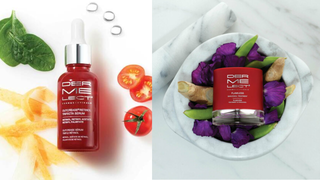 Save $19
Retinol Renewal Kit
Research compiled by the Kinsey Institute backs her up. Approximately 20-25 percent of men and 10-15 percent of women have sexually strayed, and between 25 and 50 percent of divorcees blame infidelity for the dissolution of their marriages. Mating in Captivity author Esther Perel, a renowned couple's counselor and consultant on The Affair, has placed the stats on "cheating" between 26 and 75 percent, depending on how it's defined.

There's a massive disconnect between the moral outrage toward Noah and the reality of infidelity. We persist in problematizing and morally censuring those involved in extramarital relationships, when the real problem—monogamy itself—goes unchallenged.
The beliefs that underlie all the righteous indignation are faulty and make us feel entitled to our harsh judgments. But the truth is more complex than simplistic reductions like right and wrong—or "asshole" and "bastard": Anyone who's lived long enough knows that it's possible, it's likely, you'll love more than the one you chose to wed; or that romantic affections for one person don't necessarily displace those for another; or that having feelings for someone other than one's spouse doesn't signify a fatal marital flaw, or mean that your partner isn't "enough" or that your character is deficient. When you start probing all the myths and orthodoxies that buttress our assumptions about marriage and monogamy, the wrongness rests on the expectations themselves, not the individuals who fall short of them.
As a formerly closeted queer, I'd go further by arguing that in demanding that we squelch, in word and action, every extraneous longing we have for the rest of our lives or risk losing our marriages, familial security and social approval, "compulsory monogamy" seems just as coercive and damaging—and unethical—as "compulsory heterosexuality."
Despite Noah's executioners and recent polls finding that 90 percent of Americans think adultery is "morally wrong," the monogamy imperative is being questioned and tested today like never before.
The digital revolution has exponentially multiplied the number of ways to access (easily) sexual and romantic opportunities (hook-up apps, dating and straying sites, social media platforms, etc.); and the normalization of homosexuality has fractured traditional morality, calling into question the entire framework upholding conventional sexual mores; some scholars have even argued that the Supreme Court's 2003 decision in Lawrence vs. Texas, which overturned anti-sodomy laws on the logic that the 14th Amendment grants us the right to privacy and liberty to pursue intimate relationship with whomever we choose, will eventually lead to the decriminalization of adultery, which is still on the books in 20 states.
The rise in rates of infidelity, as well as our penchant for extramarital story lines on television, suggests we're much more morally ambivalent about infidelity than a facile poll can accurately capture. And I'd argue that the widespread denunciation of adultery is a cultural "reaction formation," in psychoanalytic parlance, a defense mechanism whereby we assume and exaggerate a feeling or belief that is in direct opposition to how we actually feel because it's more socially acceptable.

A 2008 study found that straying rates spiked between 1991 and 2006 for men (28% up from 20%) and women (15% up from 5%) over the age of 60, as well as newly married couples (husbands, nearly 20% up from 15%; wives, about 15% up from 12%) under the age of 35. A 2010 survey found that women have strayed nearly 40 percent more during the last two decades. (And those are just the brave few who admitted it. The figures are, undoubtedly, much higher.)
Our struggle to reconcile our new world realities with our old world value system is reflected in our pop cultural consumption too. Last year, Matthew Jacobs, The Huffington Post's entertainment editor, highlighted ten series that demonstrate the popularity of "cheating" narratives: The Good Wife, Scandal, How to Get Away with Murder, Mistresses, Homeland, The Newsroom, Grey's Anatomy, Mad Men and of course, The Affair.
The Affair, perhaps, best reflects the ambiguities gnawing at our contemporary perceptions of adultery. In Season 1, each episode is divided into two 30-minute installments of Noah's and Alison's renderings of the same events remembered differently. The effect demonstrates the subjectivity and elusiveness of truth and makes easy classifications of right and wrong difficult, which seems, in part, to be the point: "If the show is trying to do anything," Treem said, "it's trying to break through those knee-jerk responses."
Even her stellar cast seems primed to nuance and complicate the mainstream American discourse around infidelity: Ruth Wilson told The Hollywood Reporter she wanted to "challenge the stigma of affairs. They happen so often," she said, "they can't all be wrong." When asked if she'd ever have an affair by the aptly titled Improper Bostonian, Maura Tierney said, "yes… life is complicated." Her TV husband, Dominic West, whose character endured the heaviest blows, has called monogamy "a tough one," and doubts humans are wired for it.
"The way we speak about people who've had affairs," Treem said, "is crazily self-protective. And it prevents us from having real conversations that would make us a happier and stronger society."
---
Stephanie Fairyington is a journalist in NYC who writes on gender and sexuality.
Image via screenshot/Showtime.