When the Grammy nominations were announced back in November, they seemed surprisingly progressive. The public could actually, sort of, vote this year, and there were no white men nominated for Album of the Year, a category that seemed like a shoo-in for Kendrick Lamar, who has inexplicably lost the Best Album race two times before. SZA received the most nominations for any woman of the night for her incredible album CTRL. And not only was Kesha performing, but the music industry had vowed a few days before to show up to the ceremony wearing white roses in solidarity with Time's Up. Finally, it seemed, the industry might try to, at the very least, begin reckoning with sexual assault at the show.

But before the ceremony even began, the Grammys' good looks melted away like it was the Wicked Witch of the West hit with a bucket of water. SZA didn't take home a single award, the song of the year "Bodak Yellow" lost, and Ed Sheeran beat an entire category of female pop performers (and wasn't even there to accept his god damn trophy.) Kendrick and Jay-Z lost Best Album to Bruno Mars, proving that the Grammys yet again doesn't respect rap albums in the general categories.
The only person who actually spoke at length about Time's Up was Janelle Monáe and to make matters worse Sony Music, part responsible for imprisoning Kesha in her contract with Dr. Luke, tweeted and deleted a tweet proclaiming "All love" for Kesha's performance. Lorde, the only woman nominated for Album of the Year, was denied a solo performance. Women and men dodged questions about the #MeToo movement on the carpet, while broadcast journalists barely asked them. And after the ceremony, Recording Academy president Neil Portnow said that if women want to be award-worthy they need to "step up."
Are you tired? I'm tired.
G/O Media may get a commission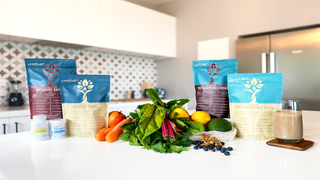 In a year when women needed the most institutional support, the Recording Academy revealed again that they would offer little to none. But there certainly was a calculated attempt on the Academy's part to let you know that they were trying to change: online ballots for the peasants, more diverse categories. But this year the Grammys proved they only care about diversity insomuch as it's a profitable spectacle. Artists like Kendrick Lamar and Kesha did the political heavy-lifting in their performances, navigating discussions of race and sexual assault that most Grammys attendees are too afraid to address head-on, but when it came time to actually give out awards they went to largely apolitical music.

So the Grammys may have misled you and the artists on its stage, but none of this is exactly surprising. Out of 899 people nominated for the last six Grammy Awards, a new report from the Annenberg Inclusion Initiative at the University of Southern California found that only nine percent of those people were women. And we still don't know the race, gender, and age breakdown of the 24,000 member Recording Academy itself, which leads to an Academy that can only conceive of excellent women artists in the form of Adele and Taylor Swift. It's this out-of-touch mindset that is partly destroying the Grammys' ratings, with the ceremony hitting an all-time low this year. And who would blame anyone for not tuning in, considering Best Album winner Adele disputed her own win last year?
But just as audiences are coming to the realization that the Grammys is a dinosaur, so are artists. Rappers like Drake and Kanye West now ditch the ceremony, the former speaking out last year against the categorization that his song "Hotline Bling" was a rap song. Young folks like Justin Bieber and Frank Ocean don't think the Grammys are relevant anymore. "1989 getting album of the year over to Pimp a Butterfly, hands down one of the most 'faulty' TV moments I've seen," Ocean wrote on his Tumblr last year. And even Academy darlings like Taylor Swift and Ed Sheeran couldn't find the energy to attend this year. Did you see how Beyoncé barely stayed in her seat all night? The Grammys' gaze didn't even deserve her presence.
The question then is whether more artists, especially women, should step away for good too. Women artists, engineers, producers, writers, don't need to "step up" their game in any way—they're already out here making award-worthy art. After her sister lost Best Album last year—for the striking visual album Lemonade—Solange tweeted that artists should "create your own committees, build your own institutions."
After all, the limitations of the present institution have never been more stark: This is a ceremony that will dedicate a solid amount of time to a sketch in which Sting and Shaggy sing with James Corden on a fake subway (in addition to the fact that they had their own performance) but not give Lorde a solo performance. This is a ceremony where they'll let Kesha sing about her abuse but not address the ways in which the industry let it happen. And it's clear from Portnow's recent comments that the Recording Academy isn't interested in changing.
The music industry won't begin to care about women if nobody actually within that business begins to protest it—and make it a constant distraction, as it was at the Golden Globes. And right now it's hard to expect anything productive to happen from the group Voices in Entertainment, who spearheaded the white rose trend, if one of its representatives is telling Pitchfork that "on the label side, I don't think there is abuse, at all."

On her song "Broken Clocks," SZA sings about constantly hustling, moving from shift to shift, sometimes sacrificing love in the process. "All I got is these broken clocks," she sang on the Grammy stage in an excellent performance she had to do knowing she had already lost in every eligible category. "I ain't got no time just burning daylight." And honestly, she and every other woman trying to take over this industry don't have time for the Grammys either.