Word is, Bristol Palin is being paid $14,000 to speak at a benefit for Lifehouse, a Christian home for unwed mothers in Louisville, Kentucky.
While it's obvious that a big name helps an event's profile — and, at $125-a-person, the fundraiser should earn Lifehouse some money — this does seem like a large sum for a nonprofit. Lifehouse has hosted 17 young mothers since it opened three years ago. Says the organization's website,
Lifehouse is a Christian based community non-profit organization providing for the spiritual, emotional, physical and intellectual needs of young pregnant women in a safe home environment. The home provides shelter, counseling, access to medical care, vocational guidance, and spiritual support for young women, regardless if they choose to parent or to place their child for adoption.
Of course, by celeb standards, it's not that much: it was revealed that in six years, Bill Clinton earned 40 million dollars in speaking fees alone. You won't see Donald Trump for under $200 grand. And sure, Bristol Palin's no Bill Clinton, but when you consider that Carrot Top rates $20K per appearance, her fee seems downright modest. (Although presumably he brings props.)
That said, it's still got to be a lot for a relatively young organization like this one. Especially considering that Bristol Palin's not really that famous...or at least, not for doing anything different than the home's residents, save being in more fortunate circumstances. While we get needing to make a living, this is theoretically an issue dear to Bristol's heart, and you'd think a gratis stint — or at least a pay-cut — would be commensurate with that. On the other hand, when you consider that exactly this sort of organization is the only one likely to request Bristol Palin as a guest speaker, maybe it casts the decision in a more pragmatic light. "We need the community to know we're here," Lifehouse director Joan Smith told the Louisville Courier Journal. While we can't know how the organization is fixed, on the event's website she adds, "We have a desperate need to continue to raise funds to support the mission of Lifehouse in caring for young women and their babies in the Louisville area, and we invite the community to come out to learn more about this important cause." One young woman, at least, will benefit.

Bristol Palin Gets $14,000 For Benefit Speech [SeattlePI]
G/O Media may get a commission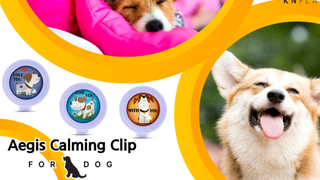 20% off
Aegis Calming Clip for Dogs
[Image via Getty]