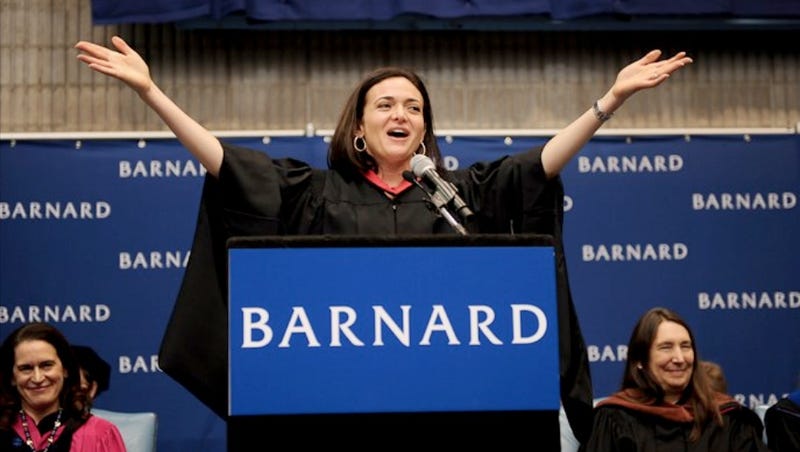 After coining the phrase that launched a thousand terrible jokes and inaccurate references, Sheryl Sandberg is hoping to expand her message to the youths of America: in April, she'll release Lean In For Graduates.
"I never imagined in a billion years (the book) would spark this amount of conversation," Sandberg told USA Today. "This is changing people's lives."
The new book apparently looks basically the same as the original, but has additional content, like a letter from Sandberg, new stories from successful female executives and six chapters on issues that are more applicable to those just starting their careers rather than those who find themselves in the middle of them (interviewing, salary negotiation etc.). Lean In For Graduates aka Lean In: Millennial Edition is also going to try and explain "how millennial men can lean in" like their Harvard Business School counterparts.
Targeting her message to college-aged women and men seems like a natural step for Sandberg. In the fall, the Lean In organization launched Lean In On Campus, which encourages students organize their own Lean In circles, with plans to spread it across the country and worldwide.
Image via Facebook.