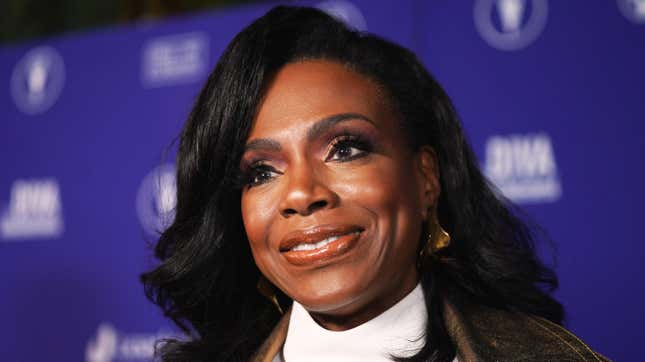 On The Way Up With Angela Lee podcast this week, Abbott Elementary's Sheryl Lee Ralph alleged that years ago, a "famous TV judge" sexually assaulted her at a work event. "I was handling my business for the television show I was on at that time. He and I were on the same network," she recalled. "This man walked in, grabbed me by the back of my neck, turned me around, and rammed his nasty ass tongue down my throat."

Olivia Holt Didn't Originally Get the Part of Roxie Hart in 'Chicago'
Ralph claimed that "everybody at the network saw it," but insisted that she not take action or bring attention to the incident to avoid "bad press" for the new show they were working on, which Ralph didn't name.
She said she was so shaken by what had happened that she was determined to report it to authorities, and called Marc Morial, the mayor of New Orleans at the time. (Ralph didn't specify where the event took place, however.) Ralph said that, in response, Morial told her, "You want me to send the police there right now? 'Cause we will fix this!" (Variety noted that Morial served in office from 1994 to 2002, a period in which Ralph worked on the sitcom Moesha. That show ran on UPN.)
Despite this support from the mayor, Ralph said she faced pressure from her show's network to sweep the incident under the rug. "Somebody on the network tapped me on the shoulder saying, 'Please don't,'" Ralph shared. "They did not want any bad press around their show, and did not care what had just happened to me."
This, Ralph said, was despite the fact that they'd witnessed "what happened." She said they insisted to her, "It's not that bad is it? Please don't say anything. We don't need the bad press. It's a brand new show. Yours is a new show…It wasn't so bad after all, was it?"
"That's what makes it hard for women to speak up about these things," Ralph said. Her experience being told her assault was "not that bad" is chillingly common—so much so that it's the title of an essay collection on rape culture edited by Roxane Gay.
Ralph didn't specify when the alleged assault took place, but her story closely reflects many other actresses' allegations of sexual misconduct in the entertainment industry, particularly before the shifts that came as a result of the MeToo movement. Ralph also didn't name the famous man who allegedly assaulted her, nor did she call on anyone to help her bring him to justice or draw further attention to her experience. Instead, Ralph said she shared her story simply to let others know they can "speak up" and should "tell your truth, do not carry the burden of the pain…especially if you feel like it's something you can't work through."
Hopefully, fans can respect Ralph's choice to keep the details of the sexual assault to herself, and support the veteran actor in healing on her own terms without being pressed for further, violating details.