In the face of increasing national scrutiny (and the dogged pursuit of Anonymous' internet vigilantes), Jefferson County Sheriff Fred Abdalla of Steubenville rape investigation infamy took the stage Saturday and boldly chided booing protesters for jumping to conclusions about the way he handled the investigation. He then told reporters that no more suspects would be charged in the rape case involving members of Steubenville High School's football team.
Reuters reported late on Saturday that Abdalla appeared at the "Occupy Steubenville" rally organized by Anonymous. He has been accused of protecting the football program — which apparently holds major sway in the Ohio community — and was recently greeted with even more public outrage when he declined to take the investigation over from Steubenville police. Though Anonymous and scores of concerned citizens have accused local authorities of shielding a prominent local football program (not necessarily the first such instance of collective blindness in the illustrious history of Ohio-Pennsylvania amateur football hegemony), Abdalla seemed defiant on Saturday, telling protesters, "I'm not going to stand here and try to convince you that I'm not the bad guy. You've already made your minds up."
Two Steubenville High School students will be tried in February as juveniles for the alleged rape of a 16-year-old female student. However, video unleashed on the public by Anonymous suggests that several more odious young men —featured joking about an apparent incidence of sexual assault — could be involved, something that Abdalla was quick to dismiss. "It's a disgusting video," he said. "It's stupidity. But you can't arrest somebody for being stupid."
G/O Media may get a commission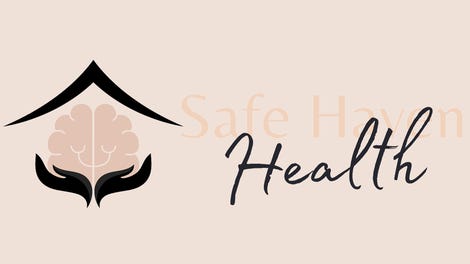 Addiction counseling
Safe Haven Health
So much (for now) for Abdalla. As for the Steubenville community, well, it has a reputation to protect, dammit, and it needs to let the rest of America know that the high school football doesn't "run" the city as some wary observers, perhaps remembering the countless other times that amateur football programs have held public perception hostage because football is America's number one way of forgetting about real life, have suggested. To that end, city officials have launched a no-frills website aimed at repairing Steubenville's damaged public image and reassuring outsiders that nobody has been trying to "cover for" the "Big Red" sports program. Said City Manager Cathy Davidson,
When people are saying that our police department did not follow procedure, that the football team runs the city, that is not the case. They went by the book. Everything was handled in an above-board fashion to make sure that the case can benefit from the fullest extent of the law.
The website isn't flashy, but that, according to Davidson, is by design. "It looks very generic," she told Reuters, "but it was meant to be (that way), because it's just the facts." Those "facts" are, in this case, that police did everything by the book in the Steubenville rape investigation and that a sycophantic devotion to a group of teenagers who can dexterously handle an ovoid ball hasn't poisoned Steubenville in a nefarious, In the Mouth of Madness sort of way.
Steubenville Rape Case: Ohio Sheriff Confronts Protesters [Reuters via HuffPo]