On Wednesday, New York Daily News reporter Shaun King was asked to appear on CNN with Don Lemon via email. He declined, rather emphatically: "I will never appear anywhere with Don for the rest of my natural life." King then posted the email exchange on Twitter and Facebook and promptly received cease and desist notices from both platforms, along with threats to freeze his accounts. What happened?
The story begins with a Fox Lake, Illinois, police officer named Lt. Charles Gliniewicz, whose death on September 1 was initially reported as a homicide during a foot chase.
However, on Wednesday, investigators revealed that Gliniewicz had not only committed suicide but that he'd also been skimming from a local youth program that he'd reportedly been helping.
According to NBC News, Gliniewicz had embezzled at least "five figures" from the Explorers youth program over the years and enacted an orchestrated suicide plan when investors got too close to his crimes. One investigator said the late cop used the funds for "mortgage payments, travel expenses, gym memberships, adult websites and loans to associates."
On September 1, police allege, Gliniewicz staged a crime scene and then shot himself twice.
G/O Media may get a commission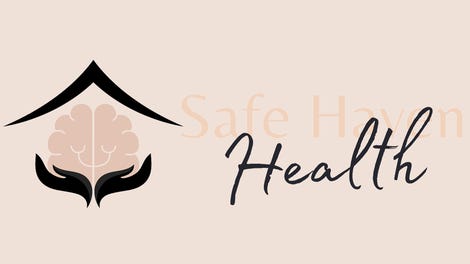 Addiction counseling
Safe Haven Health
Initially, Lake County police reported that Gliniewicz was patrolling when he saw three men (two white and one black), questioned them, and then radioed for backup. He was found dead at the scene. The police kicked off a manhunt for the supposed murder suspects; others memorialized him as a "hero" who helped kids.
Infowars, a conservative website, quickly blamed the Black Lives Matter movement for Gliniewicz's death in a post called "Another Cop Executed in Illinois: Will it be linked to Black Lives Matter and other racist groups?" Ron Hosko, former Assistant Director of the FBI and current President of the Law Enforcement Legal Defense Fund, wrote an op-ed in USA Today echoing the same sentiment, claiming the movement "has too often drifted into the rhetoric of ignorance and hate."
Shaun King pointed out these inconsistencies with a number of tweets on Wednesday and in a NYDN article. CNN, which initially covered the incident with Don Lemon's usual off-color candor ("Is it going too far?" he asked BLM organizer Rashad Turner in a September 2 interview), emailed King offering him a guest spot on Lemon's show to discuss the topic.
King declined in a spectacular way, and then posted his correspondence with a CNN booker both on Facebook and Twitter. Within hours, King says, he was told to remove the posts on both platforms or risk frozen accounts, and he obliged—but not before his accounts were locked anyway.
We've reached out to Twitter, Facebook, and CNN for explanations, and we'll update when we hear back.
---
Contact the author at Hillary@jezebel.com.
Image via a Facebook screenshot.