Because everybody's got a thing about them that makes them special enough to be targeted by advertisers, hair care companies have figured out that selling shampoo to Muslim women is where they're going to make a lot of money.
In October, the German company Henkel released their new Gliss Restore & Refresh line, a product they say is "the first hair care specifically for veiled hair":
"Hair is a sign of beauty. Especially in the Middle East women would like to have long, healthy hair. Of course, this also applies even if they cover their hair in public with a veil," explained Ezzeddine Attia, who is responsible for Research & Development in the region Middle East/Africa.
Though hair is hair, whether it's under a veil or not, Henkel says Restore & Refresh addresses very veil-specific problems: "hair loss, split ends, lack of shine, an itchy scalp and an unpleasant odor. These problems arise because air cannot circulate under the veil, so hair becomes fragile." In places where the veil isn't required (like Spanish-speaking countries) the products Henkel sells look almost identical, but are marketed slightly differently, in that you can see the hair of the women in the ads.
Unilever has come out with a similar line, albeit one that is slightly more subtle about its consumer. In the past few years they've spent money researching women in the Middle East, ultimately targeting women there with their shampoo line Sunsilk. Companies like Henkel and Unilever typically emphasize their leave-on hair conditioners to Muslim women because they can be worn under a veil.
G/O Media may get a commission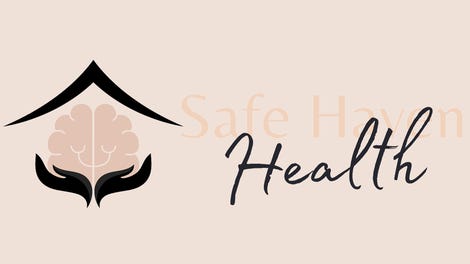 Addiction counseling
Safe Haven Health
The Wall Street Journal reports that in the Middle East and Africa, the growth of Henkel's veil hair care products "outpaces growth from the company as a whole." Henkel's competitors are also making plenty of money via popular skin-lightening creams, but in the skin care realm, these companies have "tweaked" some of their Western best-sellers, changing the scents to be more appealing to Middle Eastern buyers. One advertising expert told the Journal that the Muslim consumer market right now is similar "to the untapped Hispanic market in the U.S. 20 years ago."
Of course, working within new markets is always going to come with new challenges. When Henkel first started selling Gliss Restore & Refresh in the Middle East, they sold it with a free veil in order to encourage women to buy it. Why did they need this perk? Because local sellers make imitation products that are cheaper. While most of the women targeted to buy these products have disposable incomes, when a product is first launched, "personal-care companies" have to fight to work within a market that isn't used to having them around. But give them 20 years and veil shampoo will be the absolute norm.
Images via Henkel.