Extra-manly megachurch pastor Mark Driscoll, who championed a brand of Christianity that focused a whole lot on being incredibly sexist and anti-gay, is being sued by former members of Mars Hill, the church he founded. The suit accuses Driscoll of fraud and racketeering, claiming he misappropriated church funds to try to make his book Real Marriage a success.

The lawsuit, which we saw via our friends at Christian Nightmares, also names John Sutton Turner as a defendant, a former executive pastor at Mars Hill. It was filed, as the Seattle Times reports, by two married couples, Brian and Connie Jacobsen and Ryan and Arica Kildea, who all previously belonged to Mars Hill. They allege that Turner and Driscoll took money meant for church-planting and international missions and used it to flog his marriage advice book. The two, the lawsuit alleges, "brought to ruin a once thriving church by fraudulently exploiting the trust, generosity, and sense of community of thousands of people."
Mars Hill, based in Seattle, imploded in 2014; Driscoll was asked to step down as pastor and from the board of Acts 29, a church-planting organization. In a letter, Acts 29 told Driscoll they felt he was guilty of "ungodly and disqualifying behavior."
Driscoll was accused of plagiarism at one point, as well as being viciously controlling and verbally abusive towards church members. He was also fiscally irresponsible: Mars Hill laid off church staff while spending $200,000 to hire a consultant to try to push his book, which is, by the way, available on Amazon for like $1.50. Lots of used copies of that book floating around.
The lawsuit also accuses an organization called the Evangelical Council for Financial Accountability and its president Dan Busby of coming in to do an ostensible audit of Driscoll's business plans to make sure they were sufficiently godly, but instead simply "rubber-stamping" them. (The ECFA isn't named as a plaintiff.)
G/O Media may get a commission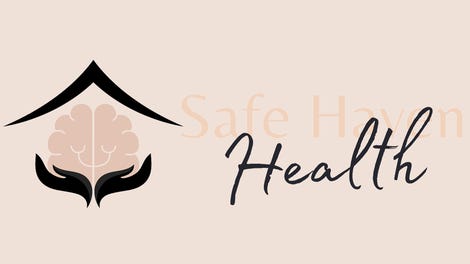 Addiction counseling
Safe Haven Health
Driscoll, meanwhile, has left Seattle. He, his wife, and his five kids are now in the Phoenix area, where he announced plans to found a new church in early 2016. In the meantime, he keeps busy preaching moderately ironic things:
The plaintiffs are seeking unspecified damages; neither Driscoll nor Turner have yet responded to the suit or commented on it publicly. The full complaint is below.
---
Contact the author at anna.merlan@jezebel.com.
Public PGP key
PGP fingerprint: 67B5 5767 9D6F 652E 8EFD 76F5 3CF0 DAF2 79E5 1FB6
Driscoll in January. Screengrab via YouTube/Steve Jackson