Dystopian wood nymph Shailene Woodley is a film star now, not a goddamn TV actress anymore, and she's not going to stand for her Hunger Games-knockoff teen movie series premiering anywhere without a red carpet.
Asked about the news that the final installment of the Divergent trilogy, in which Woodley stars, could be aired as a TV movie instead of a feature film, she was less than gracious.
"Last I heard they were trying to make it into a television show," Shailene Woodley told ScreenRant while doing recent press for Snowden. "I didn't sign up to be in a television show. Out of respect to the studio and everyone in involved, they may have changed their mind and may be doing something different, but I'm not necessarily interested in doing a television show."
As Hollywood Life points out, the only reason the studio is even considering airing the movie on TV instead of in theaters is because Allegiant, the last installment, performed so badly.
---
Here is what country music star Jason Aldean has to say about doing blackface last Halloween:
"In this day and age people are so sensitive that no matter what you do, somebody is going to make a big deal out of it. Me doing that had zero malicious intent … I get that race is a touchy subject, but not everybody is that way. Media tends to make a big deal out of things. If that was disrespectful to anyone, I by all means apologize. That was never my intention. It never crossed my mind."
G/O Media may get a commission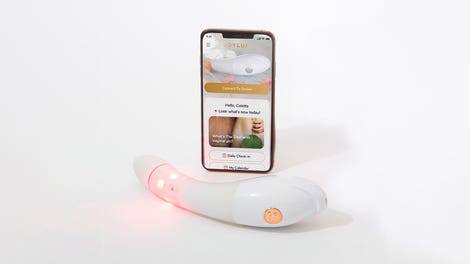 $50 Off
Joylux vFit Gold Device
He gets that race is a touchy subject, but not everybody is that way :)
---
Star Magazine reports Ben Affleck has been texting his ex-girlfriend, Jennifer Lopez, while on vacation with his ex-wife, Jennifer Garner.

Via Star Magazine by way of Celebitchy:
"Ben's been back in touch with his ex-fiancee, Jennifer Lopez," the source tells Star. "Jen couldn't believe that Ben would contact J.Lo – it really sent her into a tailspin."

"They were having a blast [on Ben's birthday in Montana, but Ben kept slipping away to check his phone - and Jen eventually began to wonder who it was he felt compelled to contact so often."

What she ultimately saw when she finally found a moment to check his phone shocked and horrified her. According to the source, Ben had been having a text-fest with J.Lo, 47, who recently split from her longtime boyfriend, backup dancer Casper Smart, 29….

Though the texts were innocent, with Ben lending support to J.Lo through her romantic problems, the source claims [sic]. Yet Jen couldn't help but feel betrayed. "Everyone thought she and Ben were on the road to reconciliation. But his reaching out to J.Lo made her question what's really going through Ben's mind, not to mention his heart."
To be honest, I could care less what Ben's texting Jen L. or what the other Jen thinks about it—I want to know how their publicists expect anyone to believe there's a source out there who just happens to know 1) what was on Ben Affleck's phone, 2) how Jennifer Garner feels about it, and 3) hasn't used that information for something better than an anonymous quote in a Star Magazine article.
---
Renee Zellweger says it's "sad" people thought her ex-husband Kenny Chesney was gay, but also declines to deny the rumors, as is her right! [The Advocate]
Katherine Heigl and her husband are "hugely relieved" to be having a baby boy—and not just for the publicity! [Celebitchy]
Jules Wainstein, my favorite Real Housewife, is having a hell of a divorce. Though to be fair, she did, on her own recognizance, marry someone who would willingly hire Mark Jay Heller. [Page Six]