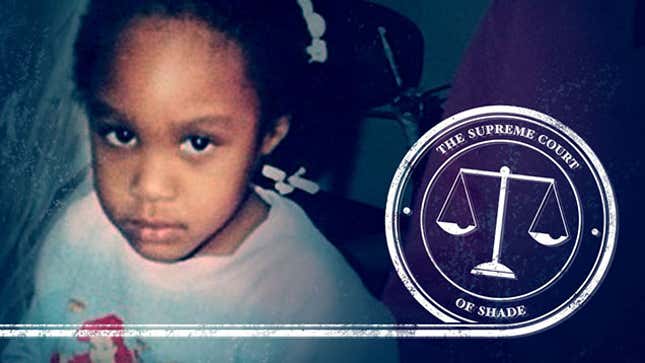 This was a truly exceptional week in erroneous shade usage. My list of cases was long, but as Chief Justice of Shade, it was my duty to select only the most egregious cases. The docket was so full that I couldn't even cloud Andy Cohen's sad-sack usage of shade. He, of all people, truly should know better.
For this week of Shade Court we will examine Lupita Nyong'o being the queen that she is, People magazine falling on their face, and another appearance of the dubious case of self-shade.
Shade Court Docket #2015JZ000010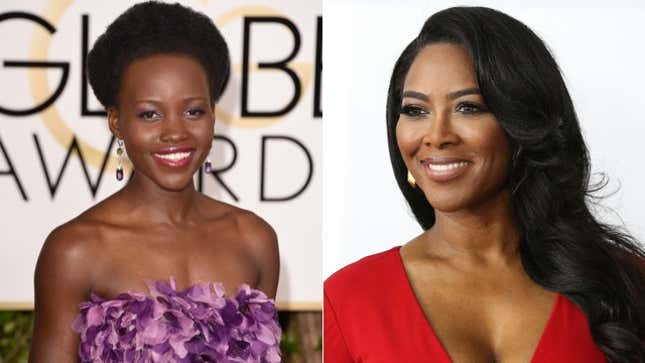 The Case: At a Golden Globes after party, Lupita Nyong'o either didn't want to take a picture with Real Housewives of Atlanta cast member Kenya Moore, or, more likely, didn't even realize what was going on when Kenya begged her for a selfie. As a result, Kenya never got her 'gram, and later took to Twitter to complain about it.
@ThatMattSiegel lots of people who were so cool @taylorswift13 was so sweet but @Lupita_Nyongo refused 2 take pics After 2 movies #girlbye
Someone who doesn't know what they're talking about tweeted back asking Kenya if she was shading Lupita. Kenya of course denied it and went on to blabber some blabbering blabbershit about A-listers being humble and how she, Kenya Moore, always wants to stay humble.
The Defendant: US Weekly
The Evidence:

The Deliberation: Stevie Wonder could see that this isn't shade. This was Kenya having a temper tantrum and being rude and messy. But you know what? I don't even want to talk about that right now, because Kenya Moore seems to have lost her damn mind. I want to talk about the gall of this woman to demand humility from Academy Award Winner, Yale Graduate, multilingual, Most Beautiful Person Lupita Nyong'o.
Kenya, you have to stay humble out of absolute necessity. Lupita staying humble is a simple courtesy to the rest of us so we aren't blinded by her shine. I'm pretty sure it doesn't matter if you've only been in two movies when one of them won you an OSCAR. By all accounts, Lupita does seem quite humble, but there is a difference between being humble and stooping down to take a selfie with a random, fame-starved reality television star. Long story short: GIRL YOU AIN'T IN THE CIRCLE..
The fact that Kenya went directly Twitter with that dumb shit like Lupita gives a hot buttered fuck is probably exactly why she didn't take the picture with you. Lupita was shading you, girl and with excellent cause.
The Ruling: Kenya: Not shade; Lupita: Shade
Shade Court Docket #2015JZ000011
The Case: Goddess Julia Louis-Dryfus and Lena Dunham took a picture together poking fun at their losses that night and someone at People magazine got a little out of hand with their Golden Globes coverage.
The Defendant: People
The Evidence:
The Deliberation: What the fuck, People? I'm embarrassed for you with this display of utter lameness and complete lack of self-awareness. This is worse than the time Teen Vogue put Sam Smith in some sunglasses and called it shade.
This photo appears in a slideshow where the caption reads:
While neither Julia Louis-Dreyfus nor Lena Dunham took home any hardware Sunday night, both the HBO stars have a little fun at their own expense, proudly proclaiming their "loser" status.
This person has absolutely no idea what shade is. I would be willing to guess that the person who wrote that caption and the person who composed the tweet are two different people—at least I hope so. Just stupid, stupid, stupid.
Guys, it's ok not to use a word if you don't fully understand what it means. Just because you heard some young people using it doesn't mean that anybody expects you to use it also! BE YOURSELF. STAY IN YOUR LANE.
The Ruling: Not shade
Shade Court Docket #2015JZ000012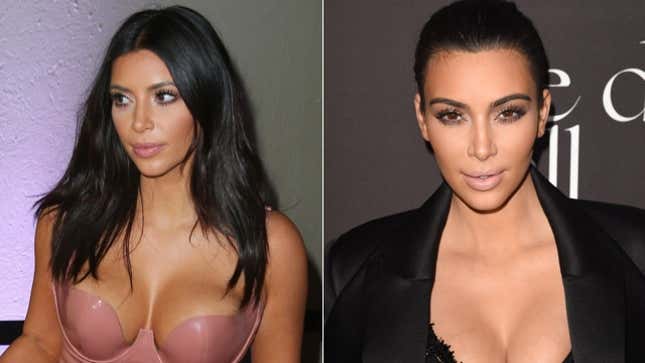 The Case: Kim Kardashian posted her 12 billionth photo to Instagram celebrating the internet's favorite weekly holiday, Throwback Thursday. In the caption for the picture, Kim unnecessarily points out that when it was taken, Kourtney was pregnant and she was "15 to 20 pounds lighter."
The Defendant: Celebuzz
The Evidence:

The Deliberation: Shade Court has already established that self-shade is not really a thing. The chief justice's position on that matter is firm.
However, for the purpose of this debate, let's just assume that it is possible for Kim Kardashian to shade herself. This still wouldn't make any damn sense. Oh, you used to be thinner, did you, Kim? Oh my, you used to possess a quality that our society values to the point of mania and is often upheld as a necessarily trait one must possess to be considered beautiful? Girl, shut up. Besides, you're still thin. Don't even try it.
Now, if Kim had actually wanted to be shady, she would have posted a picture where her ass was visible—before whatever enhancement procedure she may have had done—with the same quip about being 20 pounds lighter. That, while still not technically shade, would have been hilarious and shown that she has some good-natured self-awareness.
However, self-shade is not real.
The Ruling: Not shade
Shade Court Docket #2015JZ000013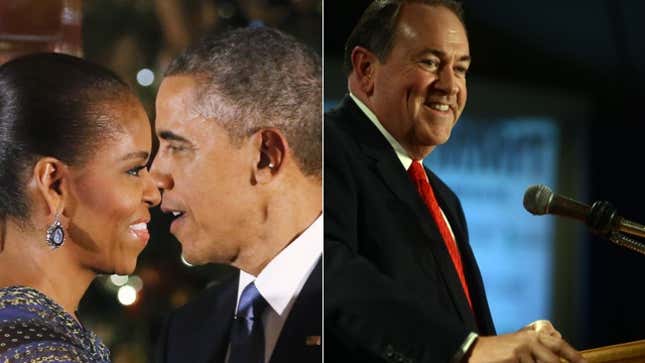 The Case: Mike Huckabee was flapping his big dumb mouth about the Obamas and Beyoncé as if anyone cares about his opinion on either of those subjects. He questioned the Obama's parenting decisions because they allow their daughters to listen to Beyoncé. In an article about his comments, the Washington Post also noted that in his upcoming book, Huckabee called Jay Z a pimp (not in a praising way).
The Defendant: Washington Post
The Evidence:
The Deliberation: The real question here is, why the hell is the Washington Post trying to talk about shade? You don't have to be cool, guys! We're not coming to you for that. I would at least hope that the editorial standards at the Post could have prevented a mistake like this. (Note: the chief justice of shade is always available for outside consultation if the money is right.)
The Ruling: Calling Beyoncé a ho and openly critiquing the parenting decisions of the Commander-in-Chief is not shade.
Shade Court Docket #2015JZ000014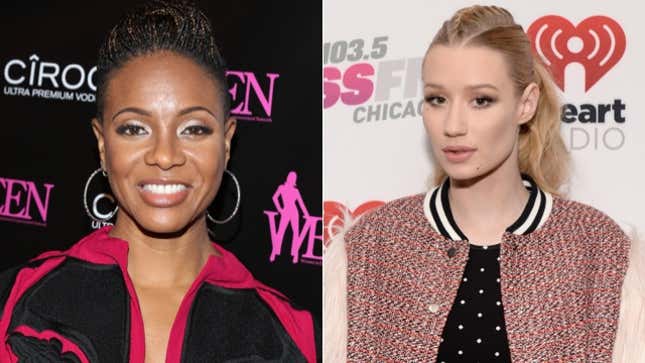 The Case: Our very own Clover Hope submitted this story to me for consideration. Rapper MC Lyte was asked about her thoughts on Iggy Azalea in a recent interview.
The Defendant: MC Lyte
The Evidence:
"What I think about her is that she is a fan of hip-hop. I've heard her on a few interviews and I know who she is in terms of having traveled abroad since I was 17, 18 years old. And there are people of all colors that love hip-hop," she said. "When she says that she is a lover of this culture, I believe her. Everyone has something to contribute. You either like it or you don't but you can't just say, 'You can't be here.'"
The Deliberation: Numerous publications reported on this quote saying that MC Lyte was "defending" Iggy. But those of us familiar with shade know better.
Notice how MC Lyte called Iggy "a fan of hip hop." Not a hip hop artist, not a creator of hip hop—a fan. Translation: Oh, isn't it nice how Iggy likes hip hop so much and actually thinks she can rap?
The shade becomes even clearer later in the interview, when Lyte was asked about Nicki Minaj. Let's compare how she described Iggy with how she talks about Nicki:
"I think Nicki is a great business woman and I think she came at the right time. Even guys from camps who had female emcees in their camps abandoned their female emcee to have Nicki on their tracks."
That juxtaposition between the two is pointed and, I believe, intentional. MC Lyte knew exactly what she was saying calling Iggy a fan. The fact that so many people thought she was genuinely complimenting makes this some hall of fame-worthy shade.
The Ruling: Shade
Have a Shade Court submission? Email me.
Images via Getty. Top image by Tara Jacoby, featuring the shade artist at a young age.