You expect sex on legs at VS, even after the show's over. And it's not even shocking to see The Situation or Paris Hilton in the melee. But Carine Roitfeld? Yeah, this was a weird event.
We get it: it's hard for an angel to turn the sexiness dial down completely. Karolina Kurkova's in transition.



Ditto the stunning Selita Ebanks.



G/O Media may get a commission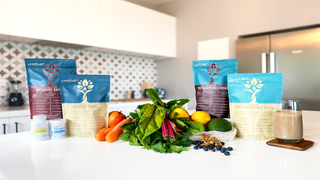 Lily Aldridge is still in sexyface mode. After months of angel bootcamp, this is to be expected.



Do we think Katy Perry is relieved, or annoyed, to just be toeing the dress-code line rather than crossing it?



Adriana Lima appears to be channeling Sexy Swiss Guard.



Estelle always makes glitz look basic: a real skill.



Deborah Harry goes, for Blondie, low-key.



Malin Akerman shows a more restrained sexy than is generally seen at this event.



It's always disconcerting when Paris Hilton is among the most demure people at an event.



It's disconcerting to see The Situation anywhere, although less so when he's shirted.



But the weirdest of all is to see Carine Roitfeld, as chic, Parisienne and understated as ever, as though she were magically transported here by a malfunctioning Star Trek beam.


[Images via Getty]