This week's look at lost youth is an all-gal extravaganza, a Freshman year road trip soundtrack par excellence.
Writes Miriam, "Freshman year of college, me and three of my best friends drove to Horseshoe Bay in Texas to spend the night and hang out with the big brother and his friends. One of my friends made this mix, and has been referred to as the 'Horseshoe Bay CD' ever since, and hearkens the memories of old friendships, being young, and loving life."
(Note: although Miriam doesn't give a date, the medium - CD - and, more to the point, the inclusion of a song off of a 2003 Decemberists album, dates it to the first half of this decade.)
The Horseshoe Bay CD
1. Neutral Milk Hotel - King Of Carrot Flowers
2. The Beta Band - Dry The Rain
3. The New Amsterdams - Spoils Of The Spoiled
4. My Bloody Valentine - Sometimes
5. Built To Spill - Car
6. The Velvet Underground - Pale Blue Eyes
7. The Decemberists - Los Angeles I'm Yours
8. The Cure - Six Different Ways
9. The Comas - Dirty South
10. These Arms Are Snakes - Big News
11. Built To Spill - Strange
12. Pixies - Debaser
13. The Rapture - Heaven
14. Interpol - NYC
15. The New Amsterdams - Hover Near Fame
16. At The Drive-In - Napoleon Solo
17. Neutral Milk Hotel - In The Aeroplane Over The Sea
Earlier: Sex, Guys & Audiotape: "just for u"
Sex, Guys & Audiotape: "Summer Songs '99"
G/O Media may get a commission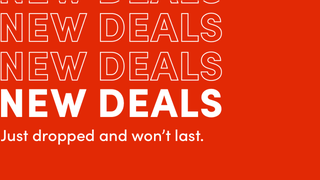 Up to 70% off
Wayfair - Cyber Week Deals