Welcome to Barf Bag, a daily politics roundup to help you sort through the chaotic Trumpian news cycle.
Welcome to another day in paradise!
Here's all the shit we couldn't cover today:
Sen. Cory Gardner, the chairman of the National Republican Senatorial Committee, spoke out in decisive terms today against Senate candidate Roy Moore. "I believe the individuals speaking out against Roy Moore spoke with courage and truth, proving he is unfit to serve in the United States Senate and he should not run for office," he said. "If he refuses to withdraw and wins, the Senate should vote to expel him, because he does not meet the ethical and moral requirements of the United States Senate." As The Intercept's Ryan Grim pointed out on Twitter, this "would allow Republicans in AL to vote for him with a clean conscience, knowing it's a fake vote," so that's... cool. Cool cool. Meanwhile, Moore's advisor Dean Young seems like a chill guy. [Politico]
Over at The Atlantic, Julia Ioffe obtained secret messages sent between Wikileaks and Donald Trump, Jr., the world's first weaponized bro. One example: on election day 2016, Wikileaks made a super super casual suggestion: "Hi Don if your father 'loses' we think it is much more interesting if he DOES NOT conceed [sic] and spends time CHALLENGING the media and other types of rigging that occurred—as he has implied that he might do." [The Atlantic]

Brett J. Talley, an unqualified young lawyer nominated by Donald Trump for a lifetime appointment to a federal judgeship, did not disclose that his wife is White House Counsel Donald McGahn's chief of staff. So weird how that happens! [Washington Post]
I LOVE EVERY SINGLE STORY ABOUT OMAROSA. [The Daily Beast]
The jury at Sen. Bob Menendez's corruption trial is deadlocked. [Politico]
A new Rand Paul update, for everyone keeping tabs on this freaking bonkers mystery: "While I'm still in a good deal of pain, I will be returning to work in the Senate today, ready to fight for liberty and help move forward with tax cuts in the coming days and weeks." [Politico]
Here are some tweets the president was allowed to publish:
G/O Media may get a commission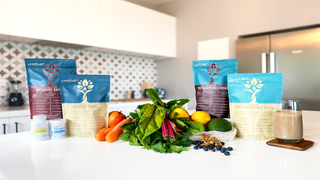 This has been Barf Bag.