Several news outlets are reporting that Donald Trump has selected Alabama Senator Jeff Sessions to be his Attorney General. Sessions was denied a federal judgeship in the '80s after testimony during his confirmation hearings revealed that he'd allegedly made racist remarks to black colleagues. These days, he tweets almost obsessively about terrorists hiding amongst refugees.
The New York Times reports that Sessions was chosen as AG after also being under consideration for the Secretary of Defense. He's been in the Senate since 1997, and served as the Attorney General of Alabama before that, and a U.S. Attorney in the state from 1981 to 1993.
In 1986, Ronald Reagan nominated him to become a U.S. District Court judge. That didn't happen. As CNN noted yesterday, during his confirmation hearings the Senate Judiciary Committee heard testimony about the outrageous shit a black colleague heard him say:
The Senate Judiciary Committee heard testimony during hearings in March and May 1986, that Sessions had made racist remarks and called the NAACP and ACLU "un-American."

Thomas Figures, a black assistant US attorney who worked for Sessions, testified that Sessions called him "boy" on multiple occasions and joked about the Ku Klux Klan, saying that he thought Klan members were "OK, until he learned that they smoked marijuana."

On why he never spoke up against Sessions' alleged use of the term, Figures testified: "I felt that if I had said anything or reacted in a manner in which I thought appropriate, I thought I would be fired."

...

Figures also testified that Sessions was critical of the NAACP and other groups.

"On the day in question, Mr. Sessions came into my office just as I was reading a newspaper account of some the recent action of the NAACP. I casually mentioned that development to Mr. Sessions. Mr. Sessions in response stated that he believed the NAACP, the Southern Christian Leadership Conference, Operation PUSH and the National Conference of Churches were all un-American organizations teaching anti-American values. This statement clearly was not intended as a joke," Figures said.
G/O Media may get a commission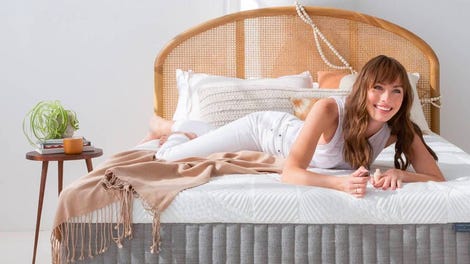 Sleep Sale
Sleep Sale - Brentwood Home
Sessions angrily denied the allegations of racism, but was nonetheless not confirmed.
These days, as a Senator, Sessions has a very strong—some might say obsessive—interest in undocumented people. He sent out an outraged press release not long before the election, claiming that President Obama had, in an interview, failed to object when an interviewer said undocumented people can and should vote. As Snopes explains, Obama was actually talking about the necessity of Latinos voting in order to give voice to people in their communities who are undocumented. Sessions all but accused President Obama of encouraging people to vote illegally: "The interviewer proposed a radical and illegal action, which the President had a duty to condemn."
Sessions has also called for refugees from Syria not to be admitted to the United States, claiming there's no vetting process and fretting a great deal about "refugee terrorists:"
The vetting process for Syrian refugees is the most intensive of any group of immigrants who arrive in the United States. Sessions has openly accused the Obama Administration of endangering Americans by admitting refugees.
Sessions is, naturally, anti-abortion and opposed to marriage equality because of his deeply-held family values. He's also been a big-time Trump defender for the entire campaign season, calling him "correct on the issues, substantively." Just weeks ago, he defended Trump's pussy-grabbing remarks as not descriptive of sexual assault, but just "very improper language." And here is his reward.
Meanwhile, Rep. Mike Pompeo of Kansas has reportedly been chosen as Trump's CIA chief. Pompeo endorsed Marco Rubio in the Republican primaries; his biggest public stance is opposing the Iran deal. The Times describes him as "hawkish," noting that he served on the House Committee "investigating" Benghazi, where he repeatedly criticized Hillary Clinton. The Koch brothers are also big fans and generous donors of his.
A true dream team, if your dreams are the kind where you wake up weeping and thrashing the sheets right off the bed.