Welcome back to Selfie Loathing, America's number one Vanity Smurf house of mirrors. Every Friday, we post celebrity Instagrams, without comment. This week: Anthony Bourdain won't do Pepto-Bismol commercials; Jared Leto sees colors; Jennifer Hudson saves a bird, LiLo's heading to party in the desert and so much more. TGIF.
Sweatin' across the pond... Great iron and conditioning training here in England. Some strong lads and well built (and beautiful;) ladies here. I always appreciate their energy, sense of humor and love. #KeepinTheseHandsCalloused#MyUKLoveAffair#TequilaAndDirtyJokes
And the process begins... Here in London transforming into an old friend - HERCULES. 3 1/2 hours of beard, hair, scars and wounds. The beard itself is applied to my face with glue w/ very small 1/4 inch strips (made from real Yak hair) then the strands are meticulously curled with heated tongs. This was my process, every day for 4 months while shooting in Budapest. Pain in the ass? You bet. But worth every minute cause the goal was to completely disappear into the character and hopefully deliver something to you that's cool and spectacular. #BringOnTheYakHair#HERCULESMovie
G/O Media may get a commission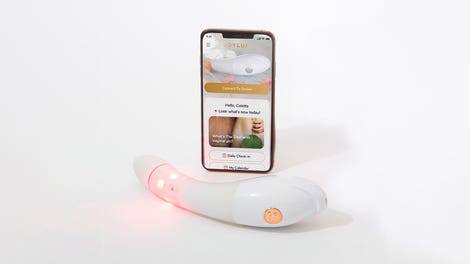 $50 Off
Joylux vFit Gold Device
The adventures of #DaLeaStreet continue...@chordoverstreet @msleamichele
LA bound with my friend @ninagarcia
Dead at 7
Flower kimono fringe kind of day
Me. Blue. Back of the taxi. #thailand
Sunset selfie. #thailand
So in L♡VE with my new friends @sesamestreet!
Shooting for Lancôme begins with #MertAndMarcus!#GetReady... @lancomeusa
My girlfriend and I took a cold Pacific ocean dip ! She in a cute coral , I'm wearing spring aqua in "THISTLE OR THAT" #nailedit nail lacquer from @FLOWERBEAUTY #getintonature
GOOD MORNING - ARE YOU OUT THERE, baby?
BREAKFAST IN BED MISSED YOU
now this is a band. @iamstevent
Joanne Trattoria
Alone time w @sleepinthegardn
We rescued a bird today. I hope God is pleased becuz I know his eye is on the sparrow . Oh and me. #look what God can do
National Pet Day..Every doggy gets a Treeeeat!
This little cutie stole my earring! I ain't mad at you North!#AuntieKoKo
#NotHungover #Elevator #selfie #SoBe
@nicobocale #alexanderwang #saintlaurent #givenchy #chloe #CoachellaQuiche tomorrow!!!!
I love redheads
Having fun at the aquarium today. #sharkbreathingdownmyneckmessinUpmyhair
I woke up like this ... Yeah right Love these tanks from @kylebyalenetoo
T'S A WRAP!!!!DAMON SALVATORE AND IAN SOMERHALDER ARE OFFICIALLY WRAPPED-SEASON#5 is DONE. To the most amazing group of people in this business, THANK YOU.THANK YOU. THANK YOU!!!! Thanks for an amazing year of storytelling and thank you to out AUDIENCE-WITHOUT YOU, WE ARE NOTHING... LOVE IAN&DAMON PHOTO CRED: @tytheprince11
Beep Beep. Who got the keys to my jeep? @andylecompte #CandidlyNicole
Quit staring. Haven't you ever seen a naked woman before?
Here is one pic of my new hair cut!!! What do you guys think? I'm also sporting the #SpringTrend and have no bottom mascara on! It looks weird I 💜 it!!! check out my website www.kellyosbourne.com to see more pics later this week!
Gonna give my hair a breeaaakkk, give my hair a break, gonna give my hair a break, my hair a break... Oh yeah, yeah..
SLIME GREEN FOR SPRING by my bb's @neeenaboo &@brantmayfield at the @mcmillansalon
Kiss me
#2YearOldSnowBoots #StillGivinMeLife #MarcJacobs #bdayGiftFromLauren #CookinUp
Iced Water Does A Body Good #hydrate
Thank you #themensgroomer for making me look 15 years younger! #miracleworker@themensgroomer
Cuddling while watching #thewire#max @therealcharlieoconnell @annasophia_b